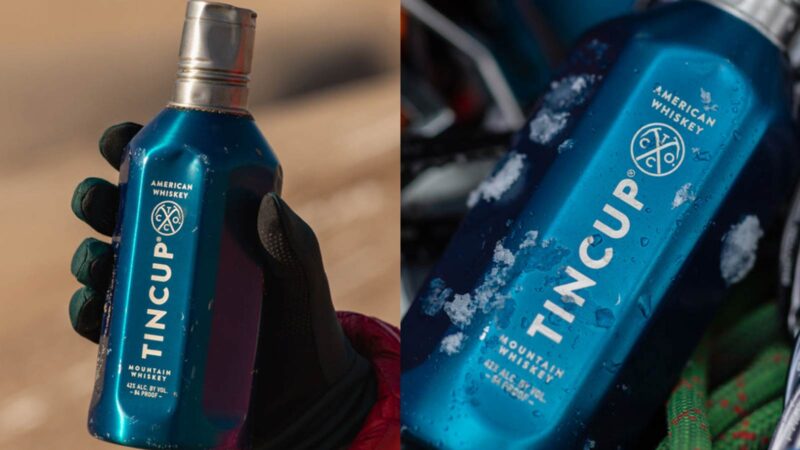 Few things are as invigorating while out on a long trek in the wilderness as a deep slug of whiskey. It's a sensation that the experienced distillers at Tincup Mountain Whiskey appreciate in full, and have refined with the latest addition to their range of products, the Tincup Original Mountain Whiskey Adventure Pack.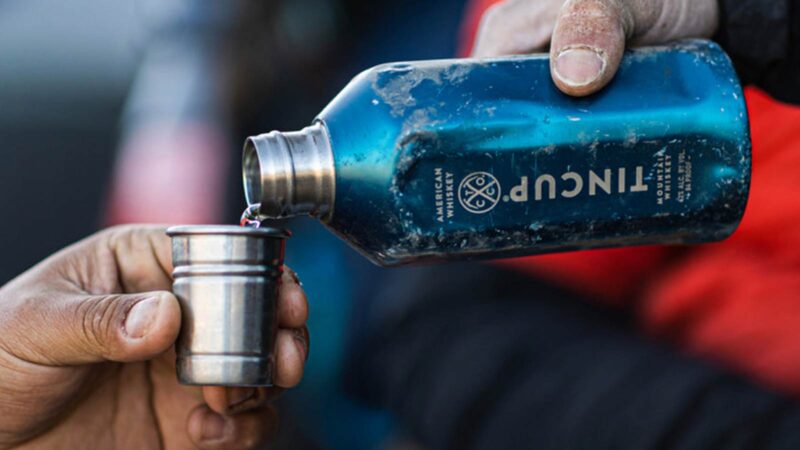 Designed for whiskey enthusiasts out on the trail, this bold, vibrant whiskey is blended with a distinct combination of straight bourbon along with Indiana and Colorado single malt. Each element has been aged in charred oak barrels to give them additional body and depth, and are sold in deep blue, double-walled, and stainless steel canteens.
Taking its name from the Colorado mining town of Tin Cup, this whiskey has been cut to proof using refreshing Rocky Mountain water, bottled at an elevation of 5,251 feet for a cleaner finish. Its bold and expressive flavor profile draws upon rye spice, caramel, and cinnamon, delivering a citrus aroma. Additional olfactory attributes include ginger snaps and black pepper for a touch of extra pep when taking a slug on a mountain trail.
The Tincup Original Mountain Whiskey Adventure Pack comes in a 375ml, backpack-friendly bottle size, and can be reused on future expeditions after a quick rinse. The finishing touch – Tincup's signature cap – can be used to pour out a precise measure, so you know how much whiskey is left for the rest of your trek.
In other whisky news, check out the Balenvie 'A Revelation of Cask and Character'.