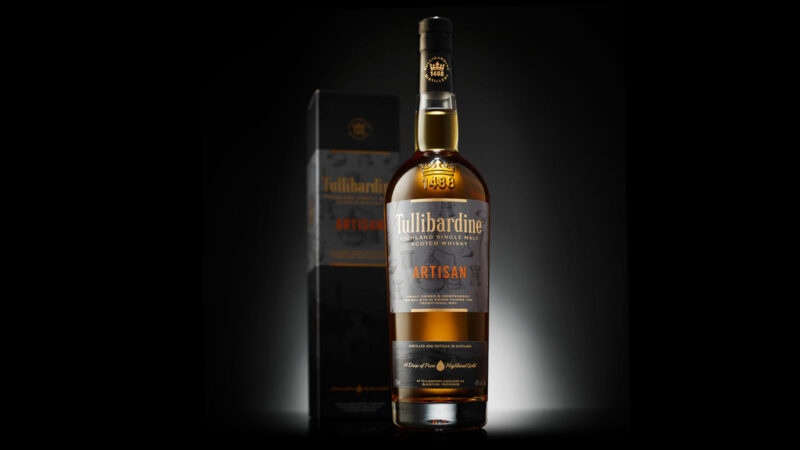 Tullibardine, a distillery with a rich history dating back to the 15th century, presents its latest offering to whisky connoisseurs and enthusiasts alike. The Tullibardine Signature Range 15-Year Highland Single Malt Scotch Whisky is a true testament to the craftsmanship and tradition that the distillery embodies.
Distilled after the reopening of the distillery in 2003, this exceptional single malt has been meticulously matured in first-fill bourbon casks under the watchful eye of Tullibardine's Master Distiller. Stored in their traditional warehouses at the foot of the Ochil Hills, the whisky exudes the essence of its Highland origins.
As you savor this exquisite spirit, the nose welcomes you with delicate dried hay and Parma violets, accompanied by hints of baked apples, cloves, and vanilla ice cream. The palate offers a harmonious blend of flavors, featuring notes of freshly baked scones with strawberry jam and clotted cream, elegantly fused with delicate spices. The finish leaves a pleasant, subtle nuttiness, evoking nostalgic memories of long-gone summer days.
Tullibardine's rich legacy as a brewing and distilling location adds an additional layer of allure to this remarkable whisky. Its history can be traced back to 1488 when King James IV of Scotland stopped by the local brewery to purchase their fine beer before his coronation. By 1503, the brewery had earned a royal charter from the King himself, a testament to the quality and reputation of their products.
With its exceptional flavor profile and historical significance, the Tullibardine Signature Range 15-Year Highland Single Malt Scotch Whisky is a must-have for whisky enthusiasts. Priced at $57, it offers an opportunity to indulge in the finest traditions of Scottish distilling. Raise a glass and savor the remarkable journey encapsulated within each drop.
In other spirits news, check out El Solitario Whisky 70cl. No.1.