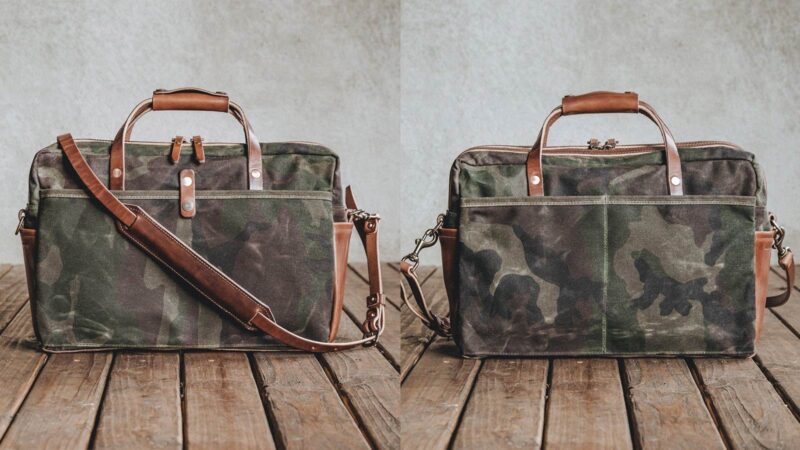 In a world where style meets adventure, the Bradley Mountain Courier Briefcase In Waxed Camo emerges as the embodiment of that perfect blend. It's a bag that strikes a harmonious balance between professionalism and a yearning for exploration – the ultimate lifestyle companion. This briefcase is a contemporary twist on the timeless classic, designed to cater to your daily work needs while reflecting your adventurous spirit.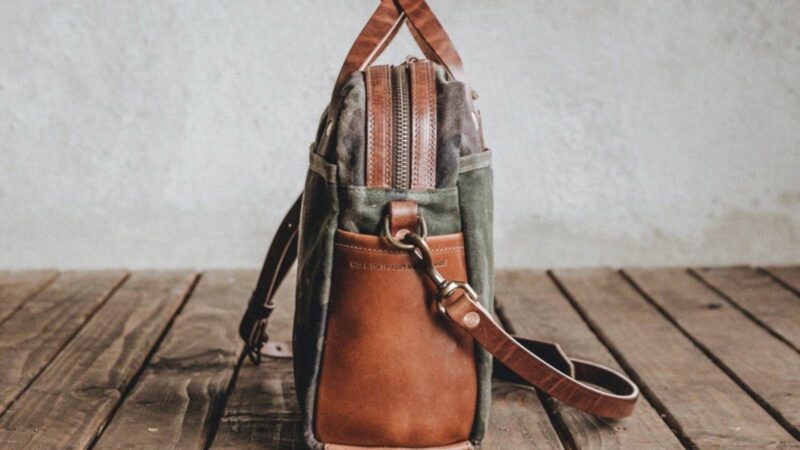 Crafted from 12 oz waxed duck canvas, it offers durability without the added bulk, making it a lighter-weight alternative to other bag canvases. The bag's structure is reinforced with 10 oz USA harness leather, ensuring that it stands the test of time, whether you're heading into the office or embarking on a rugged expedition.
What sets this briefcase apart is its thoughtful details, such as the leather bottom and side pockets, two-way antiqued brass zipper, and solid brass & copper hardware. With ample room to accommodate a 15″ laptop, multiple journals, and all your essential workday accessories, it effortlessly keeps you organized.
Moreover, its spacious interior dimensions of 16″ x 11″ x 3.75″ make it capable of housing laptops of up to 16 inches, providing versatility for various tech gadgets. The bag's exterior features a front pocket measuring 16.5″ x 8.5″ and two back pockets at 8″ x 8.5″, adding convenient storage options.
For those on the move, the Courier Briefcase offers the convenience of a removable leather shoulder strap, which adapts to your carrying preferences. Priced at $375, it's a worthy investment in style and functionality.
In summary, the Bradley Mountain Courier Briefcase In Waxed Camo epitomizes a modern man's accessory, striking a balance between rugged adventure and refined professionalism. It's a testament to craftsmanship, style, and the pursuit of a lifestyle that embodies the best of both worlds.
In other related news, see the Aer City Tote.