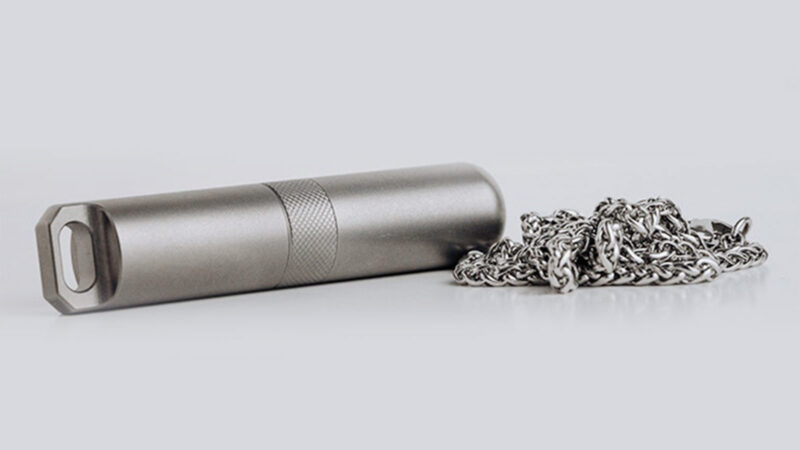 In the ever-evolving landscape of everyday carry tools, a revolutionary gadget is capturing the attention of enthusiasts seeking both functionality and adaptability. The Pill Multitool, a brainchild housed in a sophisticated titanium casing, is redefining the EDC experience through its groundbreaking customizable design.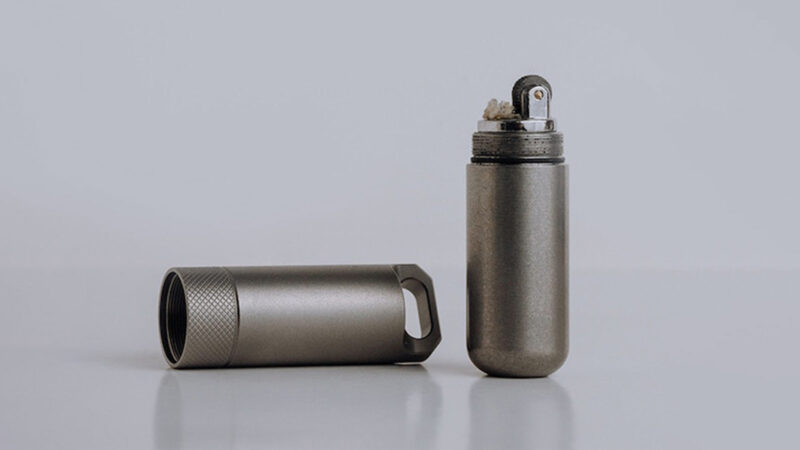 This innovative multitool boasts a remarkable feature – the ability to interchange internal tools according to your needs. Whether you require a precise scalpel for intricate cuts, a reliable lighter for igniting fires, or a convenient pen for jotting quick notes, the Pill Multitool accommodates it all. Embracing the philosophy that one-size-fits-all tools often miss the mark, this multitool offers a diverse range of solutions to cater to an array of demands.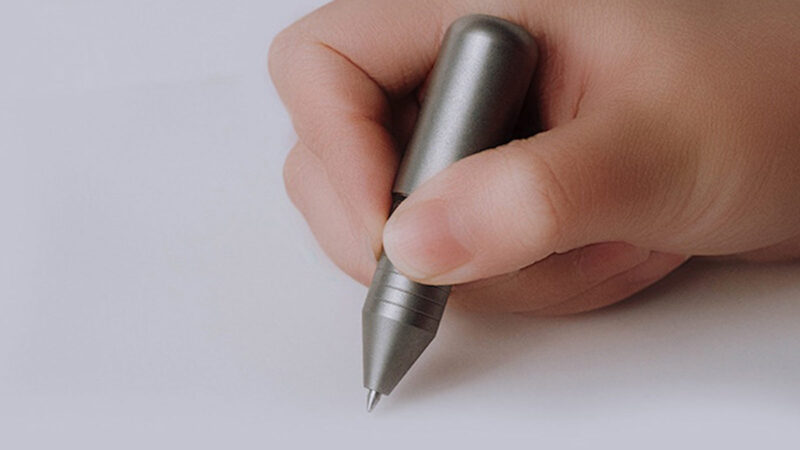 Compact and sleek, the Pill Multitool is built for both minimalists and multitaskers alike. Its diminutive stature ensures it's an unobtrusive addition to your carry, while its adaptability transforms it into an indispensable companion for numerous situations. Starting at an attractive early bird price of $65, this project has already gained significant traction.
Standout features include a kerosene lighter, encased in robust titanium and sealed with a durable rubber o-ring. This lighter stands ready to tackle both urban and outdoor challenges, offering an alternative to traditional fire-starting methods. Additionally, a mini-sized pen, attachable to keychains or belts, guarantees you're never without a writing instrument.
The Pill Multitool isn't limited to these functions alone. It embraces a compact screwdriver, an OLFA hobby blade, and a practical small knife. As the project's Kickstarter campaign progresses successfully, international shipping is anticipated by September 2023.
With its transformational abilities, the titanium enclosure isn't just about tools. It doubles as an eco-friendly pill case when all insert tools are removed, and it can even house treats like M&Ms. As urban jungles and outdoor adventures beckon, the Pill Multitool stands as a testament to customization, versatility, and practicality in the world of EDC tools.
In other EDC news, see the Tactica K.150 Micro Knife.