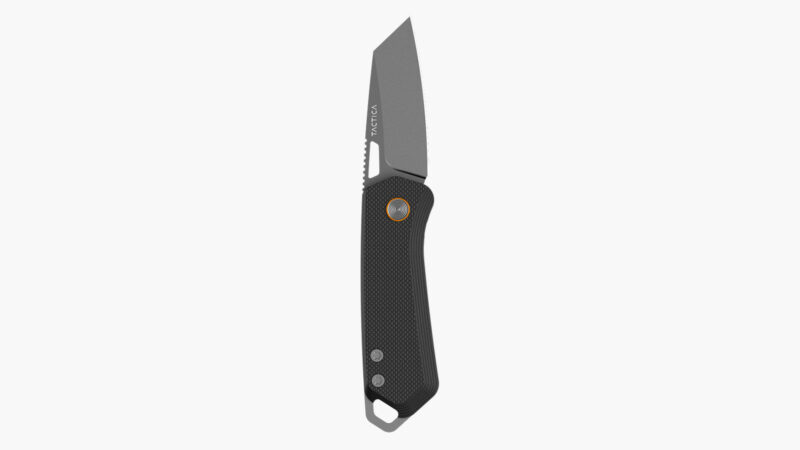 As wilderness exploration and bushcraft activities grow in popularity, manufacturers of tactical accessories continue to innovate new and exciting knives and multitools. Tactica builds upon its strong reputation with the introduction of the K.150 Micro Knife, retaining its trademark precision engineering and durable construction in a pocket-sized utility knife.
With a classic, bare-bones design that combines a high-grip handle with outstanding sharpness, the K.150 Micro Knife is small enough to fit in the palm of your hand without compromising on performance. It comes with a Lanyard hole located in the base of the handle, allowing for secure placement using a strap or loop so that it won't get lost.
With a liner lock for enhanced safety, the shaft is made from high-grip material to prevent the knife from slipping when carving wood or cutting through tough material. This safety is further improved thanks to the blade's jumping, giving a solid grip on the knife with your thumb or index finger for versatile and precise control.
It's small but significant touches like this that make the Tactica K.150 Micro Knife stand out from the competition and guarantee longevity and accuracy. The inclusion of a reverse tanto blade, which brings it a strength comparable to a much larger blade, helps keep its profile and weight to a minimum without sacrificing effectiveness. The knife is available for $65 on Tactica's website.
In other related news, check out the Terrain 365 Special Edition Otter Flip-AT with Stag Scales.