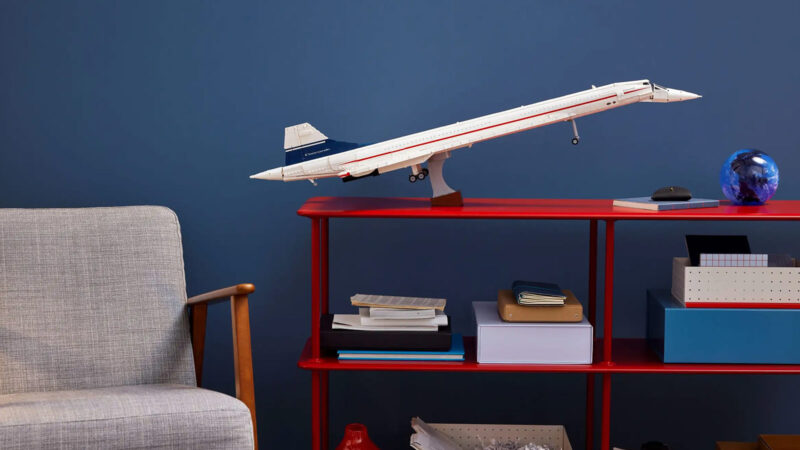 Embark on a supersonic journey through time with the thrilling LEGO Icons Concorde model building set, designed exclusively for adults who yearn for a touch of nostalgia and a dash of craftsmanship. Craft a stunning replica model of the world's most iconic supersonic commercial passenger airplane, and let your imagination take flight.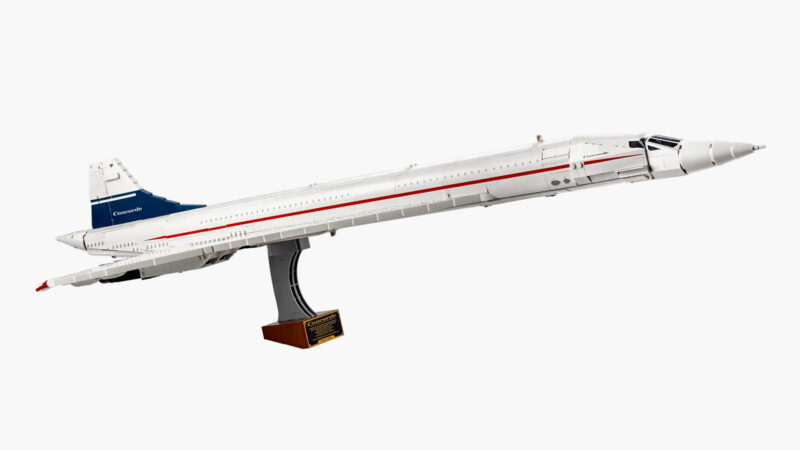 This meticulously detailed LEGO set captures the essence of the Anglo-French passenger jet, boasting true-to-life features that aviation enthusiasts will adore. From the tiltable droop nose to the functioning landing gear, retractable tail bumper wheel, and meticulously crafted delta wings with movable elevons and hinged upper and lower rudders, every element echoes the Concorde's grandeur.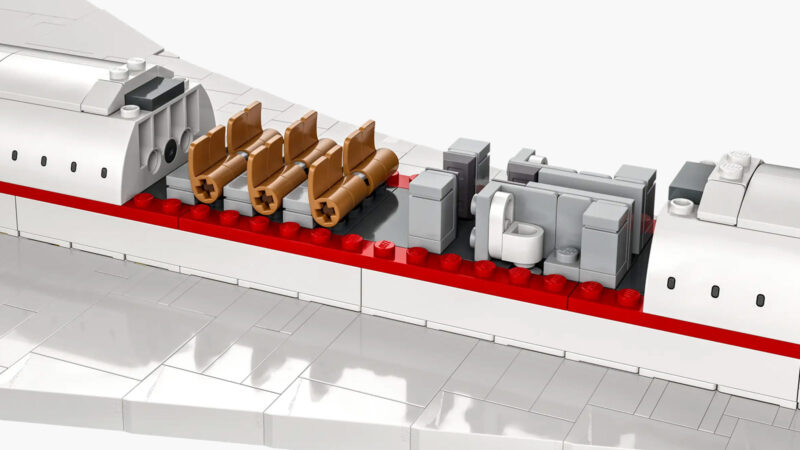 As you immerse yourself in the mindful process of building, you'll discover a haven of relaxation and creativity. This collectible building set is not just a hobby but a timeless piece of art. With an accessible seating area and an elegant stand for display, you can showcase your masterpiece in various flight modes – whether it's gracefully soaring, taking off, or elegantly landing.
This LEGO Concorde building project is the perfect gift for aviation aficionados and admirers of remarkable engineering. Unveil the joy of assembling intricate parts and relive the golden age of supersonic travel. Thanks to the digital building instructions available on the LEGO Builder app, you can navigate the construction process seamlessly.
Measuring over 6 inches high, 41.5 inches long, and 17 inches wide, this awe-inspiring creation will be available for purchase at $200 starting September 7. Rekindle your love for aviation and craftsmanship as you build your own piece of history with the LEGO Icons Concorde.
For more recent news from LEGO, check out the LEGO Modern Art set.