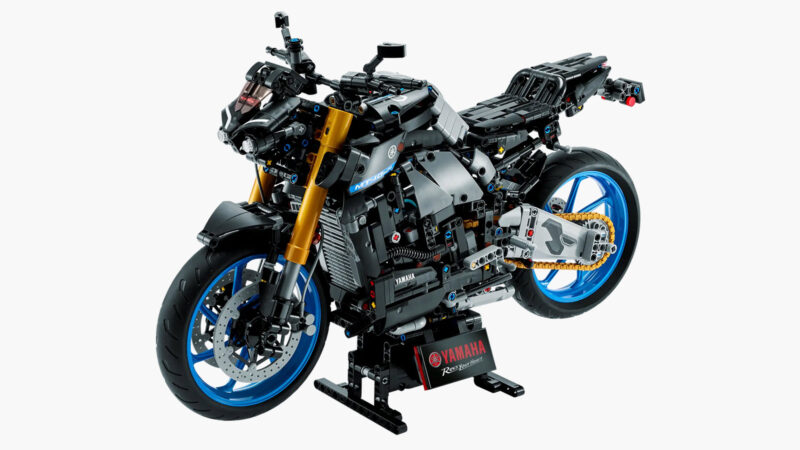 LEGO has once again delivered an exciting project for motorcycle aficionados with its latest release, the LEGO Technic Yamaha MT-10 SP model. Designed as a tribute to the mighty Yamaha MT-10 SP, the most powerful motorcycle in the 'hyper naked' category, this LEGO replica captures the essence of the real-life beast.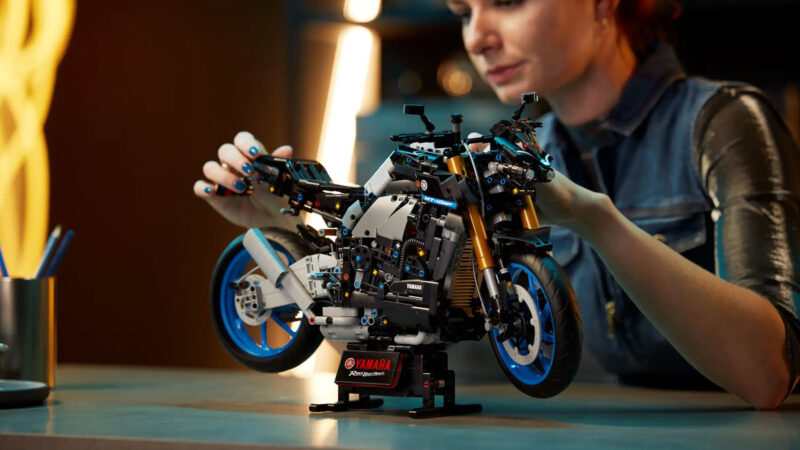 Every detail of the LEGO Yamaha MT-10 SP has been meticulously crafted to ensure authenticity. From the stripped-back styling that highlights the torquey 4-cylinder engine to the functional front and rear suspension, this model showcases the Yamaha's iconic features. The 3-speed transmission, chain final drive, and functional steering via handlebar inputs further enhance the realism.
One of the most exciting aspects of this set is the LEGO Augmented Reality (AR) app. By downloading the app, builders can bring their model to life in a whole new way, exploring its features and immersing themselves in a digital experience.
Intended for adults, this construction kit offers a rewarding build experience with its 1478 pieces. It is an ideal gift for motorcycle fans and Yamaha enthusiasts, allowing them to create a detailed replica of the powerful MT-10 SP.
The LEGO Technic Yamaha MT-10 SP will surely impress with its faithful representation of the full-size motorcycle. The set includes a display stand, making it a perfect addition to any motorcycle collectibles collection.
Measuring over 9.5 inches high, 17.5 inches long, and 5.5 inches wide, this LEGO Technic building set demands attention with its impressive size and attention to detail. So, mark your calendars – the LEGO Technic Yamaha MT-10 SP will be available for purchase starting August 1, with a price tag of $240. Don't miss the opportunity to embark on this thrilling LEGO project and create your own masterpiece inspired by the world of motorcycles.
In other LEGO news, check out the LEGO Corvette.