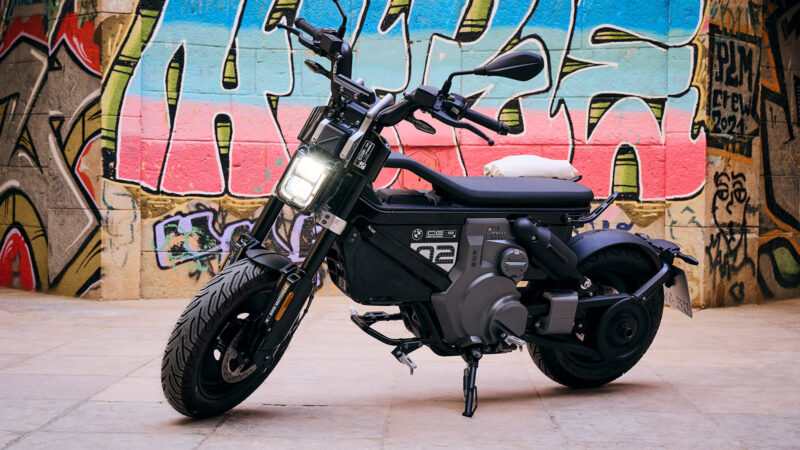 BMW Motorrad introduces a new electric two-wheel urban rider for young people who want neither an e-bike nor a moped. The 2024 BMW CE 02 is described as an "eParkourer", designed to be agile, durable, and built to supply only the essentials. Radical and contemporary, the CE 02 stands at a seat height of 29.5 inches and is available in the United States.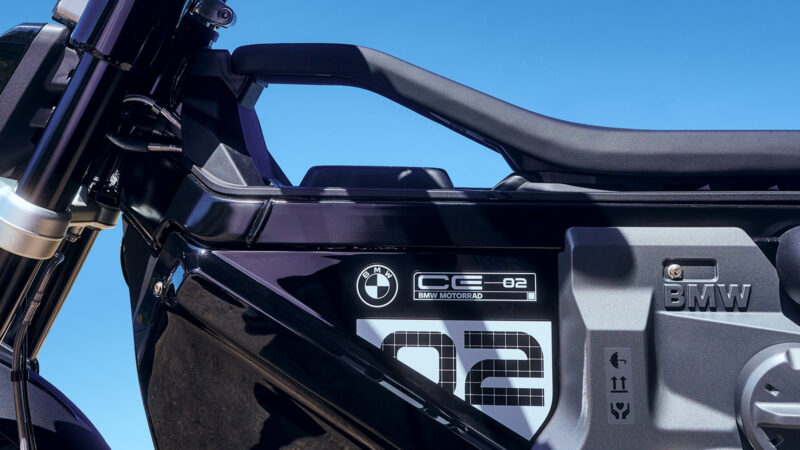 Powering the lightweight steel-framed BMW CE 02 are two removable 1.96 kWh air-cooled lithium-ion batteries operating at 48V. Max power is rated at 15 horsepower and 40.6 pound-feet of torque to push the relatively lightweight electric motorbike for a max range of 56 miles at a top speed of 59 mph. Standard features include two riding modes, "Flow" and "Surf," with an available third "Flash" mode included in the optional Highline package.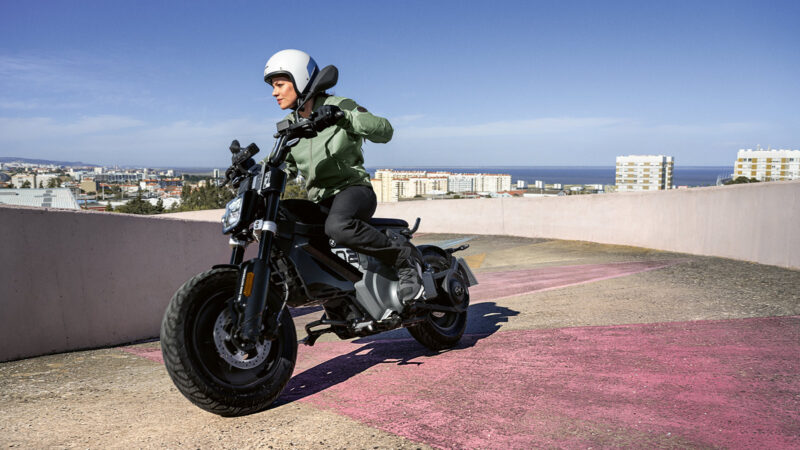 The difference between Flow and Surf comes down to throttle response. In Flow, the CE 02 provides a softer response with medium energy recuperation allowing riders to "float" through urban traffic. In contrast, Surf switches to a direct throttle response for dynamic acceleration and zero recuperation, allowing the rider to coast while riding. Lastly, the optional Flash ride mode is intended to be the sportiest setting and more responsive.
The 2024 BMW CE 02 comes standard with a 0.9 kW charger, automatic stability control, Disk cast wheels, an electronic immobilizer, keyless ride, a USB-C port, an adjustable handbrake lever, and more. The optional Highline package upgrades the charger to 1.5 kW, a tricolor seat with contrasting highlights, a Bluetooth interface, heated grips, and a tray for a smartphone. The Highline package also provides more options to customize your CE 02. You can spec and build your own 2024 BMW CE 02 on the BMW Motorrad website right now.
In other BMW news, check out the 2024 BMW 5 Series Sedan.