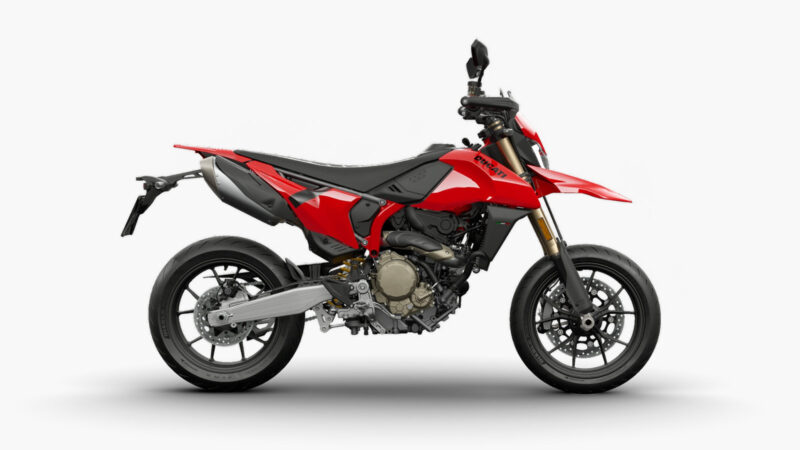 Ducati has released a new hard-charging model dubbed the Ducati Hypermotard 698 Mono. Featuring the company's first-ever road-going single-cylinder engine, the 659cc Superquardro Mono. This small but mighty engine derives from the Panigale 1299 Superquadro bored out to 116 mm. The 659cc engine rages at over 10,000 rpm, delivering 77 horsepower and 46 pound-feet of torque—an impressive amount of power to move the 330-pound (with no fuel) motorcycle.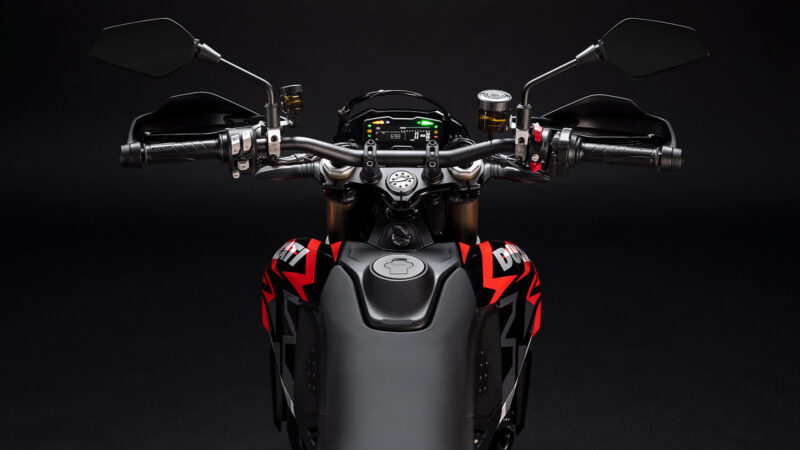 To showcase the exhilarating performance of the Hypermotard 698 Mono, Ducati debuted it with a series of stunts. Talented riders exhibit the bike's balance and speed through wheelies, jumps, power slides, and plenty of knee-down action. Making it look easy as if the bike appears featherlight and in tune with the rider's command.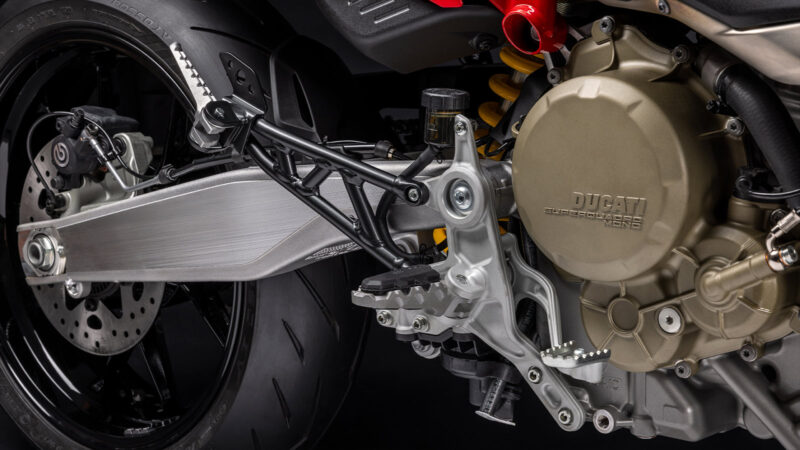 One of the highlight features of the new Hypermotard 698 Mono is the wheelie control system. Ducati describes this electronic aid as "to assist the rider in executing and maintaining a prolonged wheelie, regulating the angle using the engine's torque delivered." The bidirectional quick shift also helps to make riding on one wheel easier. Standard safety features include traction control, ABS, and wheelie control.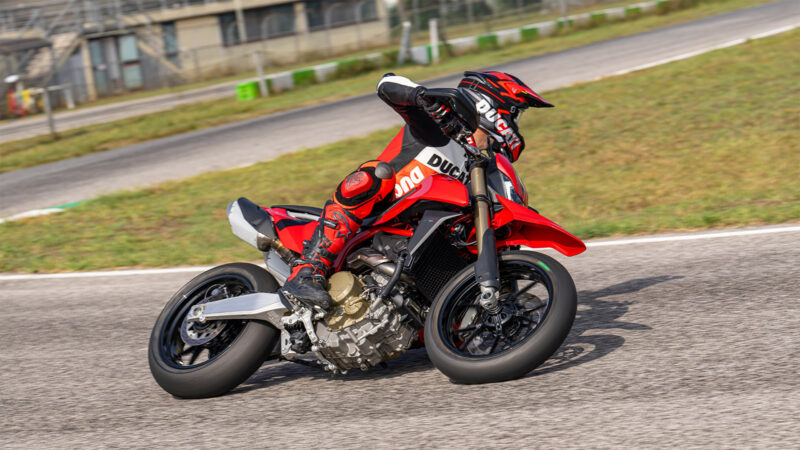 Those looking to get the most from the factory can opt for the Termignoni racing exhaust, lower racing seat, and motard footpegs. The standard seat height is 35.6 inches, and the racing seat lowers it to 35 inches. From what we've seen, the Ducati Hypermotard 698 Mono is a street motorcycle with a stunt bike personality bred from a long racing pedigree.
In other news, check out the Yamaha XSR900 GP.