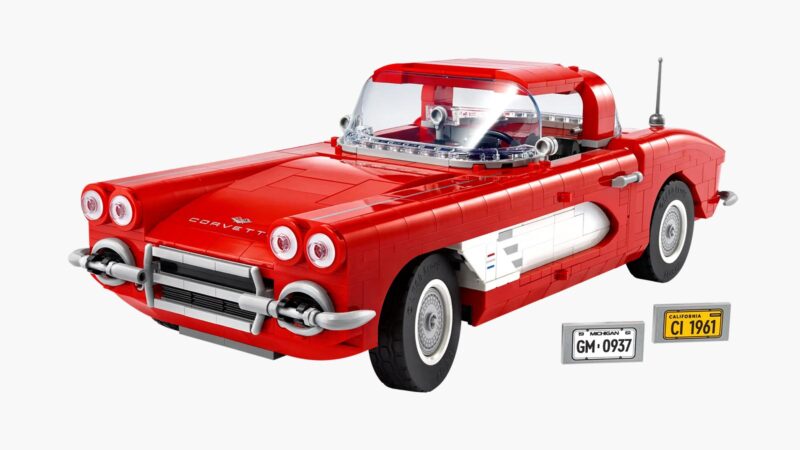 The LEGO Icons range has showcased a wide selection of landmarks, buildings, and classic vehicles, each of which features exceptional detail and fidelity to the source. The latest addition to the LEGO Icons range of classic cars is the LEGO Icons Corvette model, replicating the iconic 1961 cabriolet sports car from Chevrolet.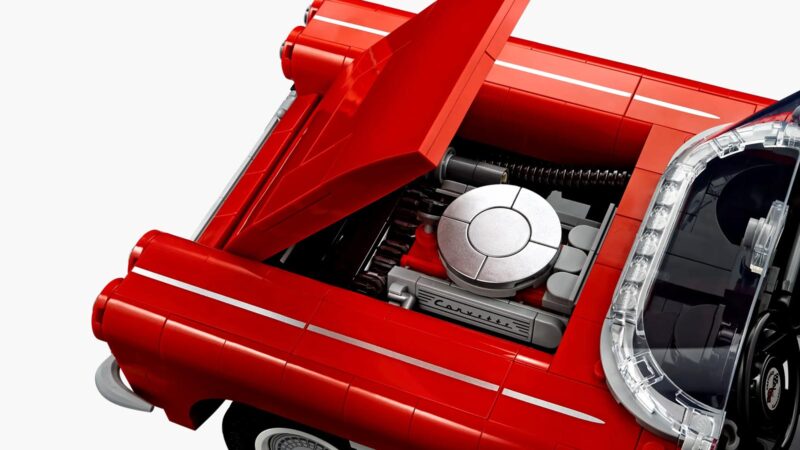 This outstanding LEGO replica delivers a stunning array of features, such as a richly detailed engine bay complete with a spinning radiator fan and an opening trunk and hood for storage. The interior features the same level of detail, with pedals for breaks, clutch, and gear shift, along with a radio and rearview mirror. There's even a working steering wheel that completes the model's dedication to accurately reproducing the mechanics of the original car.
The LEGO Icons Corvette is certainly a premium set, and this collectible model also comes with three license plate sets, with all components manufactured from LEGO's traditionally high standard of materials. With 1210 pieces in the set, the finished result is a striking combination of red and white to depict the Corvette in its iconic splendor.
Intended for adult hobbyists, it comes with digital building instructions to help get the set constructed without any headaches. Available starting August 1, it's the perfect addition to any classic car enthusiast's collection of accessories and toys that capture the spirit of 1960s motoring.
For another recent release by LEGO, check out the LEGO Himeji Castle.