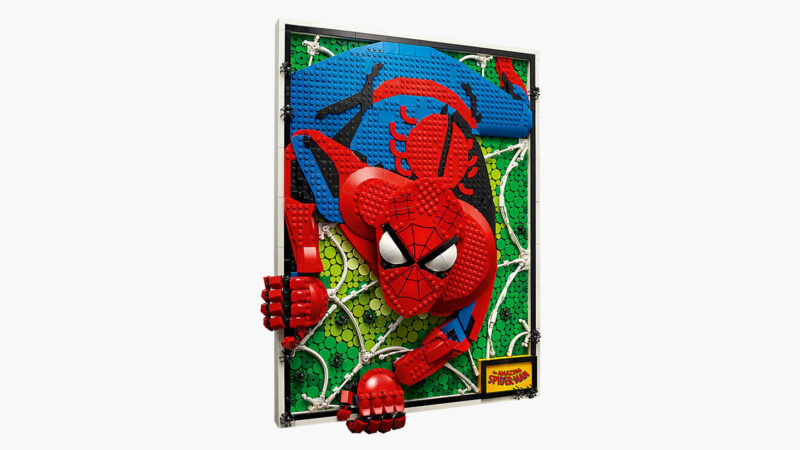 LEGO Art has unveiled an exciting new addition to its collection that will surely captivate Super Hero fans everywhere. Introducing the LEGO Art The Amazing Spider-Man building set, an extraordinary piece of dimensional art that brings the iconic web-slinger to life in a bold and unique way.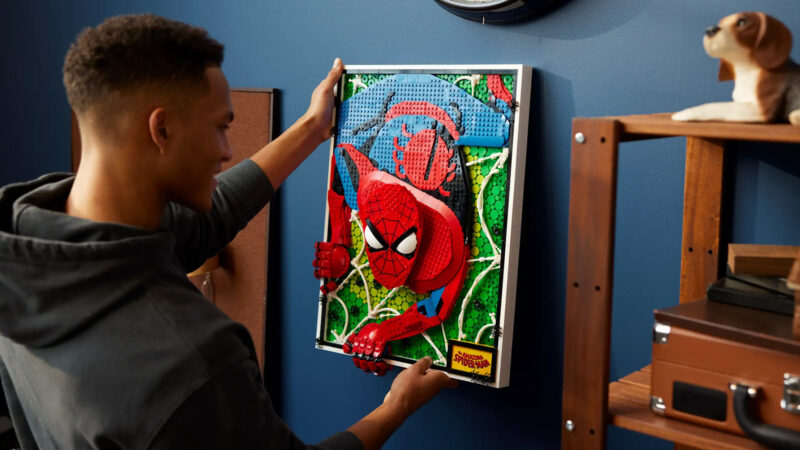 With a whopping 2,099 pieces, this LEGO building set allows lovers of comic books to create their very own Spider-Man masterpiece. The set features Spider-Man breaking out of the frame, and his head and fingers can be positioned in various dynamic poses, adding an extra layer of playfulness and creativity.
The attention to detail in this artwork is truly remarkable. The backdrop replicates the classic Ben-Day-dot printing technique from the 1960s comic books, paying homage to Spider-Man's rich history. Additionally, 15 spiders are strategically placed to represent issue no. 15 of Amazing Fantasy, the comic in which Spider-Man first swung onto the scene back in August 1962.
But the excitement doesn't stop there. As you build this remarkable piece of art, scan the QR code included in the set to access a tailor-made Soundtrack, designed to enhance your building experience. Once completed, proudly display your masterpiece on the wall of your home or office.
Ideal for both avid LEGO enthusiasts and Super Hero fans alike, The Amazing Spider-Man LEGO Art set is the perfect gift for those who appreciate classic comic book characters. Measuring over 21 inches high and 16 inches wide, this impressive piece will make a statement wherever it's displayed.
Mark your calendars for August 1st, when this highly anticipated LEGO Art set will be available for purchase at a retail price of $200. Get ready to unleash your creativity and bring Spider-Man to life like never before.
For more from LEGO, check out the Technic Yamaha MT-10 SP.