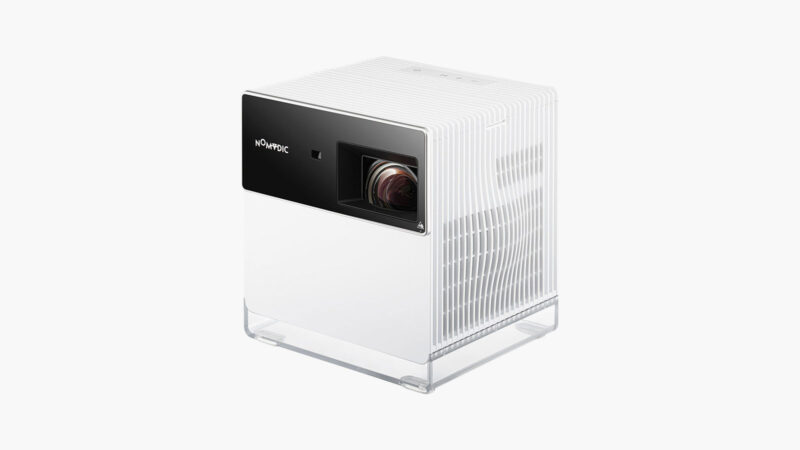 NOMVDIC, a leading innovator in home entertainment technology, is taking the movie and gaming experience to new heights with the introduction of the new P1000 4K UHD home projector. Designed to elevate home entertainment for movie enthusiasts and gamers alike, the NOMVDIC P1000 delivers true-to-life 4K images with an astounding 2300 ANSI lumens brightness, providing stunning visuals even in well-lit environments.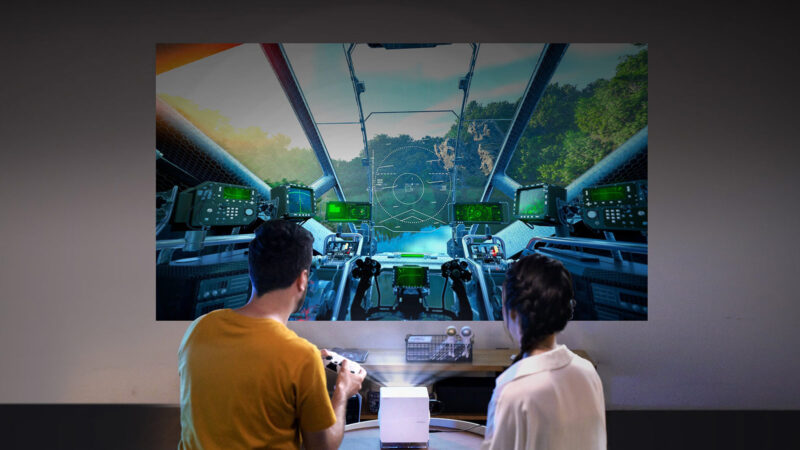 Movie lovers can rejoice as the NOMVDIC P1000 projector achieves an impressive 125% REC.709 color gamut standard, outperforming most LED projectors available on the market. The result is a captivating cinematic experience with vibrant and lifelike colors, ensuring an exceptional viewing experience in the comfort of your home theater.
But the excitement doesn't end there. Gamers will find the P1000 4K UHD projector tailored to their needs, offering outstanding clarity, high contrast, and an industry-low input lag of just 4.2 milliseconds. With support for HDR10 and HLG, and powered by Texas Instruments 0.65-inch DMD chip, the P1000 enhances contrast ratio, rendering dark details with clarity, and providing an immersive gaming experience like never before.
NOMVDIC understands the importance of flexibility and convenience in modern entertainment devices. That's why the P1000 comes equipped with advanced features such as auto vertical and horizontal keystone correction, autofocus, and a hidden handle for portability. The projector's 1.2x optical zoom feature ensures projection size enlargement without compromising image resolution, allowing for greater space utilization.
The NOMVDIC P1000 4K UHD home projector is now available for $1,699, offering movie lovers and gamers the opportunity to bring the theater and gaming experience to the comfort of their homes. With best-in-class visual performance, this projector promises to deliver a truly immersive and captivating experience that will leave audiences in awe. So, whether you're a movie buff or a gaming enthusiast, the NOMVDIC P1000 is a must-have addition to your home entertainment setup.
In other tech news, check out the DJI Osmo Action Four Camera.