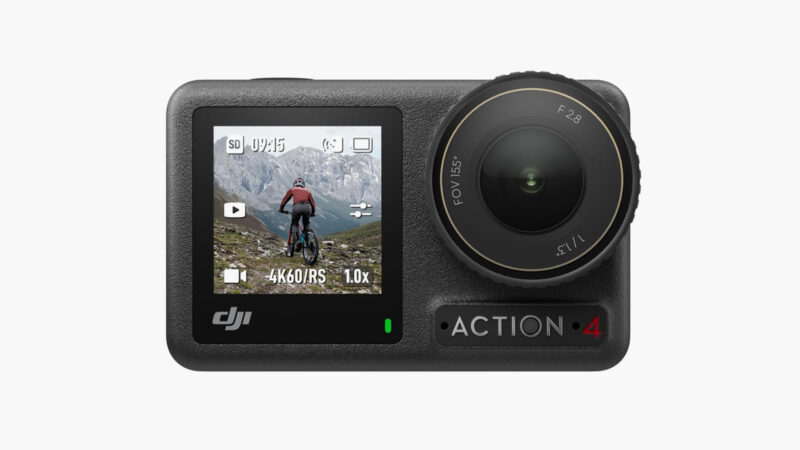 DJI has just introduced its Osmo Action Four Camera, designed to meet the demands of thrill-seekers and outdoor enthusiasts. This 4K action camera delivers impeccable image quality day or night, making every moment an extraordinary experience.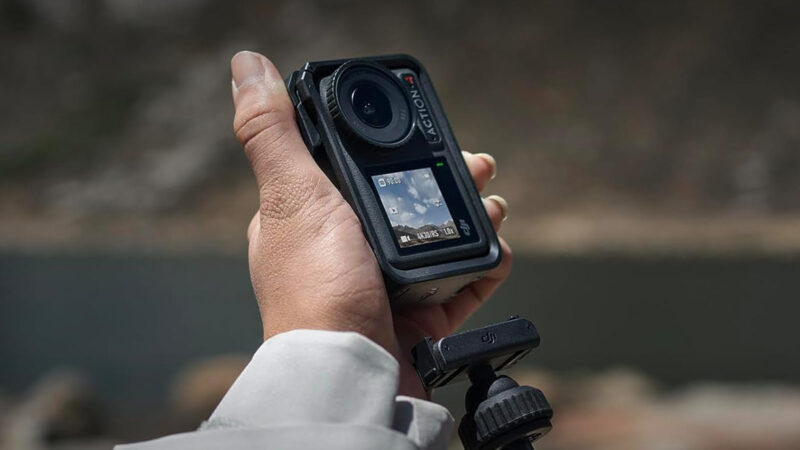 With its large 1/1.3-inch sensor, the DJI Osmo Action Four guarantees stunning image clarity and unrivaled low-light performance. From the crack of dawn to the last light of dusk, every adventure is beautifully documented in vivid detail. Elevate your footage to the next level with 10-bit & D-Log M Color Performance, enabling you to capture true-to-life colors that dazzle in golden sunrises and vibrant sunsets. Your audience will be in awe of the camera's vivid brilliance, bringing your adventures to life like never before.
Tackle extreme conditions with confidence as the DJI Osmo Action Four thrives in temperatures as low as -20°C (-4°F). With up to 150 minutes of non-stop recording, you can be sure that every thrilling moment is preserved even in the harshest environments. Effortlessly switch your camera's position with the Magnetic Quick Release feature, enabling seamless transitions between horizontal and vertical shots. Unlock unprecedented creative freedom to capture your vision exactly as you envision it.
Say goodbye to shaky footage with the DJI Osmo Action Four's three stabilization modes. Whether you're conquering rugged terrains or executing daring stunts, this action camera ensures every moment is recorded with unmatched stability and crystal-clear clarity. The Osmo Action Four comes with everything you need to kickstart your adventure – the camera itself, one battery, one Quick-Release Adapter Mount, and more. Priced at $399, this combo is an excellent choice for first-time action camera users looking to achieve professional-grade 4K footage.
In other news from DJI, check out the DJI Air 3.