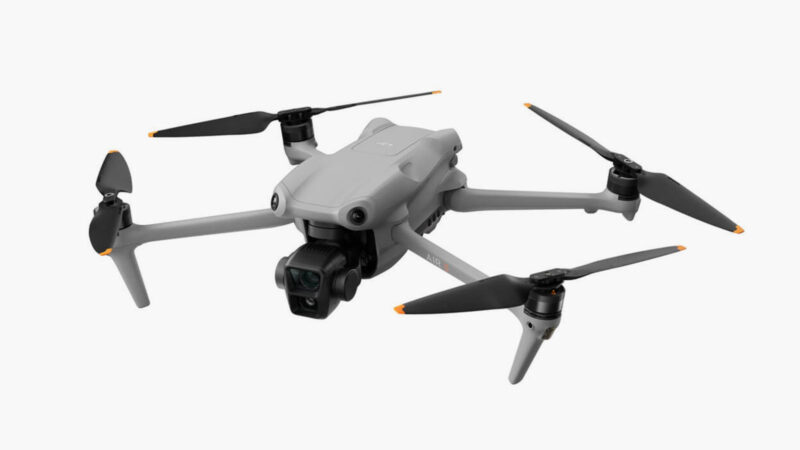 DJI, the world's leading drone manufacturer, has just released the highly anticipated DJI Air 3. This latest addition to the Air series sets a new standard for drone imaging, boasting the first-ever dual-primary camera system within a sleek and compact body.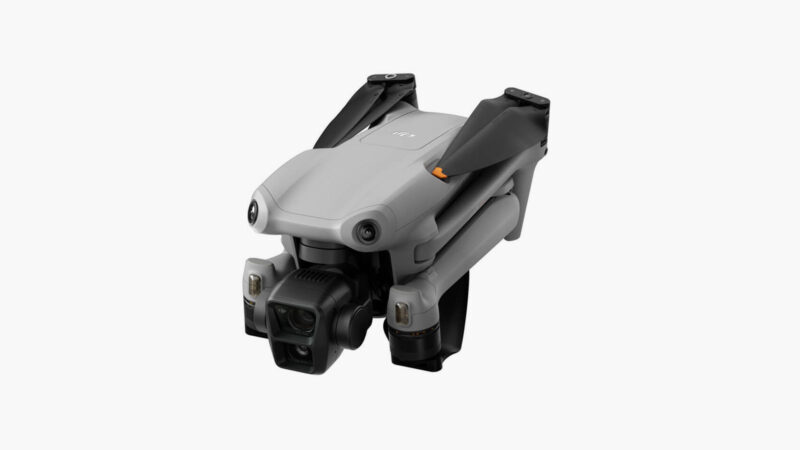 The Air 3 is equipped with a groundbreaking dual-camera setup, featuring a 1/1.3-inch-CMOS wide-angle camera and a 1/1.3-inch-CMOS 3x medium tele camera. Both cameras offer a remarkable 2.4μm pixel size and deliver stunning 48MP photos filled with true-to-life details. The wide-angle camera provides an expansive field of view, perfect for capturing vast landscapes, while the 3x medium tele camera allows users to focus on bold focal points, turning any subject into a masterpiece.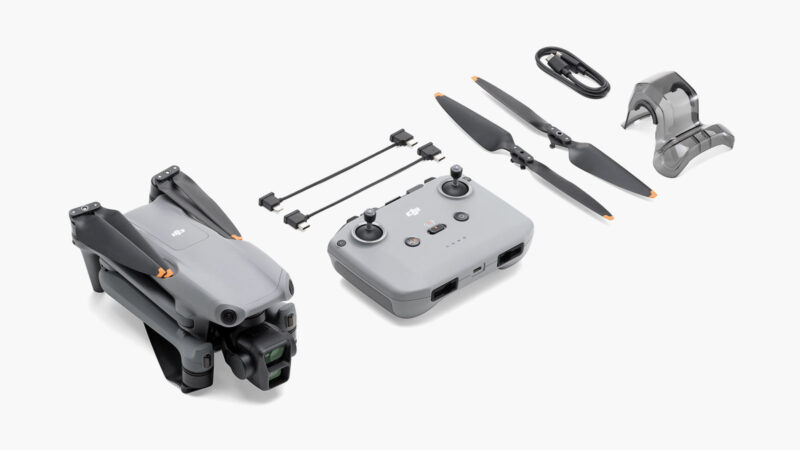 Moreover, the two 1/1.3-inch CMOS sensors support dual native ISO, enabling direct output of 4K/60fps HDR video without cropping. This innovative technology ensures breathtaking footage with rich colors and natural lighting transitions. Additionally, both cameras support 10-bit D-Log M and 10-bit HLG color modes, offering enhanced flexibility in post-production editing and achieving outstanding imaging results.
One standout feature of the DJI Air 3 is its remarkable flight time, providing up to 46 minutes of uninterrupted flight – a significant 48% increase compared to its predecessor. This extended flight time gives users ample opportunities to explore and capture the perfect shots without having to land and recharge frequently.
Safety is paramount, and DJI has taken significant strides to enhance Air 3's obstacle avoidance capabilities. With an omnidirectional sensing system and APAS 5.0, the drone can detect obstacles in all directions and execute smoother avoidance movements, making it easier for beginners to fly confidently and execute creative ideas with enhanced safety.
The Air 3 also features FocusTrack, a powerful tool that keeps you or your subject centered in the frame, ensuring you never miss a moment. Moreover, the 3x medium tele camera's unique spatial compression effect further enhances tracking performance, resulting in intelligent, well-planned shots that take aerial photography to new heights.
For those seeking to capture stunning aerial footage effortlessly, QuickShots and MasterShots provide a plethora of creative camera movement options. From Rocket and Dronie to Circle, Helix, Boomerang, and Asteroid, users can capture cinematic footage with ease, thanks to the Air 3's automated camera movements and intelligent editing features. The DJI Air 3 is set to revolutionize the way we approach aerial photography and videography, combining cutting-edge technology, extended flight time, and intelligent tracking capabilities in a compact and user-friendly package. With a price tag of $1,099, it's a compelling choice for drone enthusiasts and professionals alike, offering an unparalleled aerial experience that will undoubtedly take creativity to new heights.
For more from DJI, check out the Inspire 3, an all-in-one 8K camera drone.