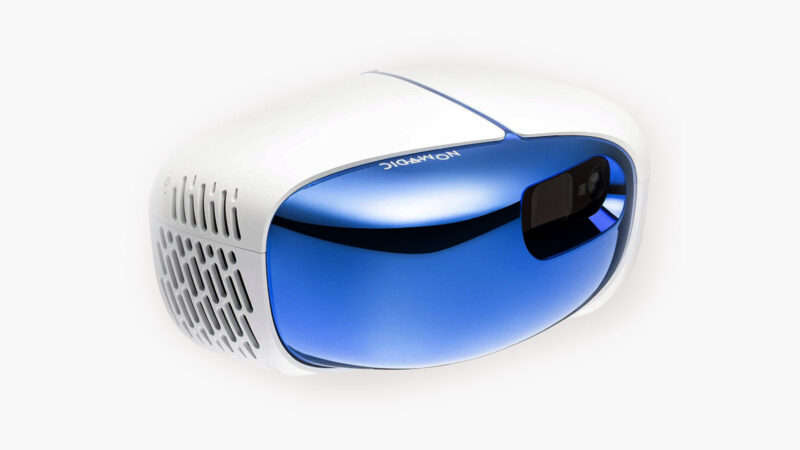 The NOMVDIC L500 triple laser projector has emerged as a game-changer in the world of home entertainment. Launched via Kickstarter, this compact powerhouse harnesses the power of an industry-leading RGB triple laser module, setting a new standard for visual brightness and color accuracy without compromising on size.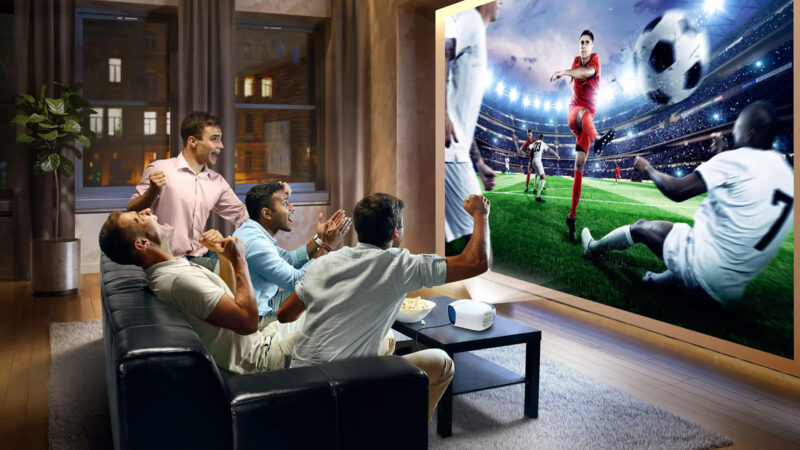 One of the standout features of the L500 is its exceptional visual performance. Boasting a JBMA 95% uniformity and high contrast, it delivers an unparalleled viewing experience. Its innovative technology reduces speckle, ensuring each image projected is crisp and clear. Furthermore, the projector is IP5X dust-proof rated, promising longevity and stability both indoors and outdoors.
What sets the NOMVDIC L500 apart from its competitors is its groundbreaking use of lighting. Unlike traditional projectors that use lamp or LED lights, the L500 employs three distinct red, green, and blue lasers. This results in a wide spectrum of vibrant colors and a stunning 100% BT.2020 color standard, twice as impressive as the standard Rec.709.
The NOMVDIC L500's ultra-compact body defies expectations by projecting a massive 180-inch screen, effortlessly transforming any room into a home theater. Its HDR10/HLG support, combined with 1080p full HD resolution, presents every scene in captivating detail. Notably, the RGB triple laser ensures not only vivid images but also exceptional high brightness equivalent to a TV, guaranteeing a consistent viewing experience regardless of lighting conditions.
The projector is easy to set up, with NOMVDIC's exclusive AI image optimization technology effortlessly detecting and correcting image and focus, ensuring an unparalleled viewing experience. Early bird tier pledges are now available on Kickstarter, offering a considerable discount of approximately 36% off the consumer price.
In other related news, check out the LG CineBeam PF510Q Smart Portable Projector.