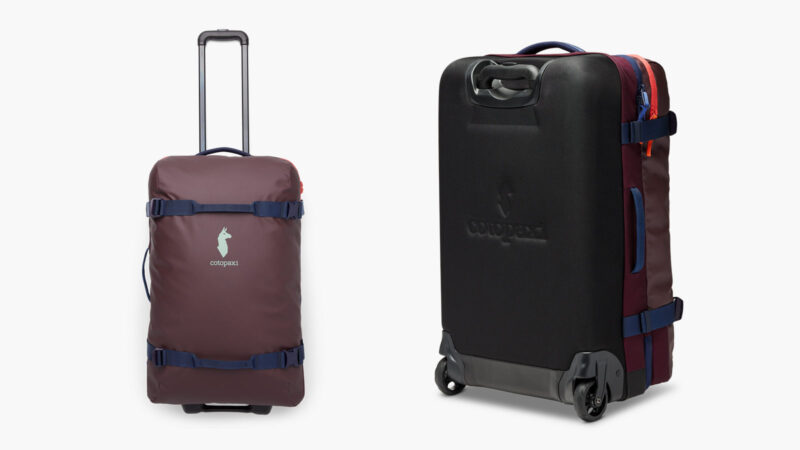 Cotopaxi is a Utah-based outdoor apparel and gear company known for combining quality products with sustainable practices. Their famed Allpa collection includes a series of hip packs, backpacks, and duffel bags designed for exploration and adventure. The new 65L Roller Bag is a welcome addition to the collection, promising to make adventure travel more convenient.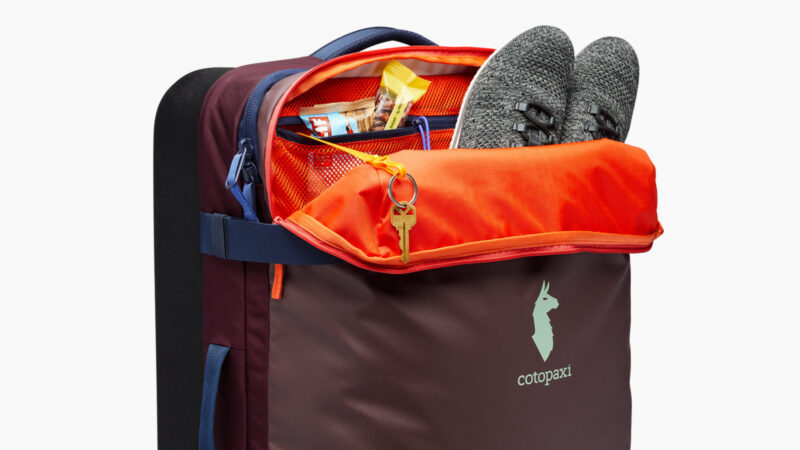 The 65L Roller Bag offers many of the features Cotopaxi fans love about the Allpa collection. The exterior fabric is an ultra-durable, water-resistant, TPU-coated polyester accompanied by ballistic nylon paneling. Inside, adventurers will find a split case design for keeping clothing and other items separate and organized.
The Allpa 65 Roller Bag makes travel easier with an extendable handle and durable wheels that can glide across cobblestone and other rough surfaces in exotic locales. Several grab handles and an accessible exterior pocket for essential items, like a passport or Airpods, add to the bag's functionality.
Like other Cotopaxi products, the Allpa 65 Roller Bag is sustainably made with 100 percent recycled fabrics from pre-consumer waste. The bag's impressive durability makes it even more environmentally friendly, as users can travel with it for years…or even a lifetime.
In related travel news, see the Outerknown & GOT BAG.