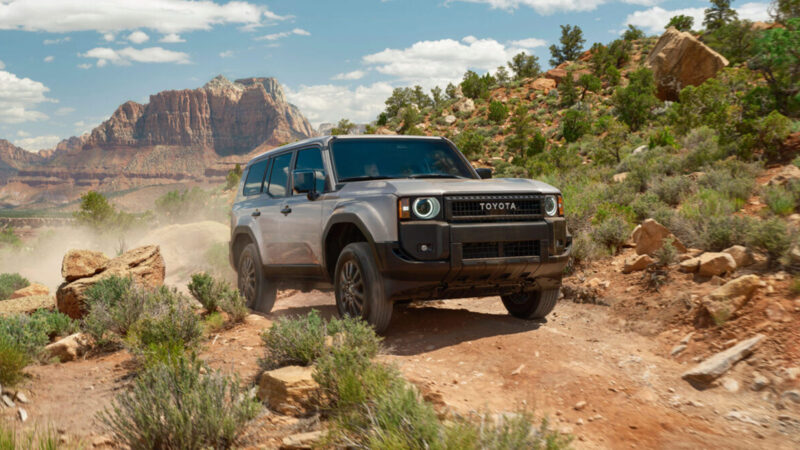 Exciting news from Toyota is the unveiling of the new generation 2024 Land Cruiser. This model is a back-to-basic SUV empowered by the spirit of the original icon from 1958. In an era of overinflated vehicles and bloated price tags, the 2024 Toyota Land Cruiser is being teased as a hybrid 4×4 in the "mid-$50,000 range."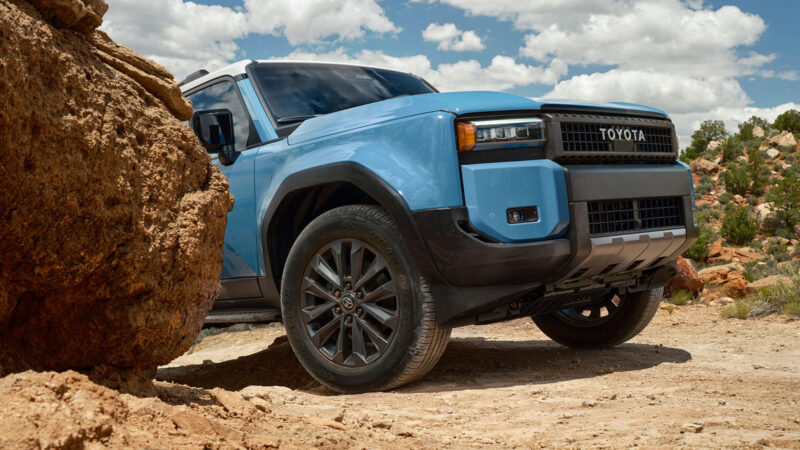 To keep the price down, Toyota looked for different ways to keep production costs low. Starting by basing the Land Cruiser on Toyota's global TGNA-F truck platform used in the Tundra, Sequoia, and upcoming new-gen Tacoma. Another cost-saving measure was keeping the SUV as a two-row SUV only.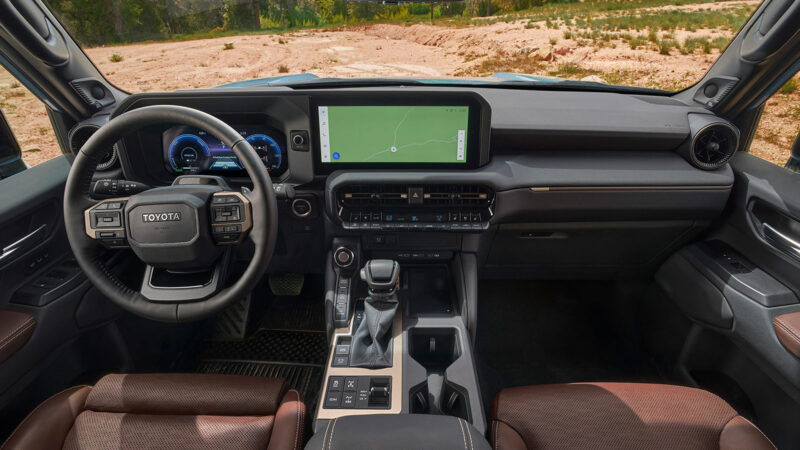 The only engine will be the turbocharged 2.4-liter four-cylinder hybrid powertrain producing a combined output of 326 horsepower and 465 pound-feet of torque with full-time four-wheel drive. Locking center and rear differentials, a disconnecting front anti-roll bar, and 33-inch all-terrain tires are available. For towing, the hybrid powertrain provides 6,000 pounds of pulling muscle. Crawl Control and Downhill Assist Control come standard.
Within the lineup are three variants of the 2024 Toyota Land Cruiser: 1958, the Land Cruiser, and the First Edition. The Land Cruiser 1958 offers a base for buyers to build upon. It features 32-inch tires, fixed anti-roll bars, cloth heated seats, a heated steering wheel, an 8-inch touchscreen, and heritage-style round LED headlamps.
The mid-range Land Cruiser and First Edition get 33-inch tires, a Multi-Terrain Select system, a larger 12.3-inch touchscreen, and a 10-speaker audio system. These models are further distinguishable by their square LED headlamps. The First Edition, limited to 5,000 examples, will feature retro-looking round headlights. Pricing and more details will be announced before the 2024 Toyota Land Cruiser goes on sale early next year.
For another 2024 Toyota, check out the Toyota Tacoma.