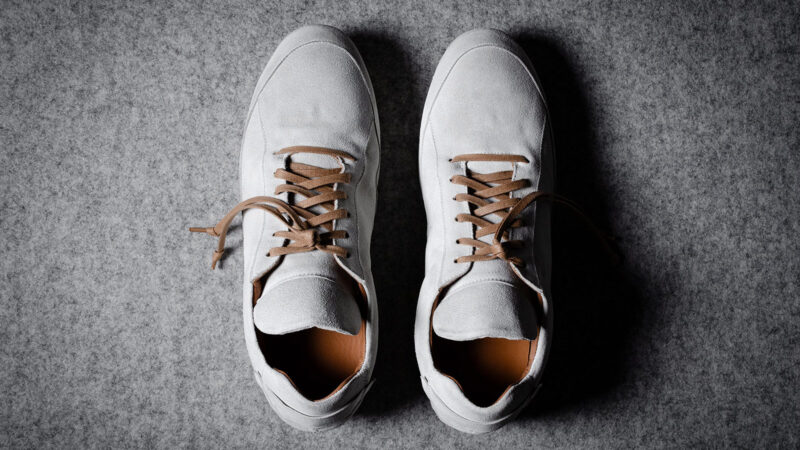 Introducing the hardgraft S3 SNEAKER . DIRTY SUEDE – a pair of sneakers that challenges conventions and embraces the beauty of imperfection. At first glance, you might think white suede is impractical, but think again. These sneakers are designed to age gracefully, with a head-start on the aging process, so you can relish the everyday build-up of dirt and enjoy the unique worn-in look.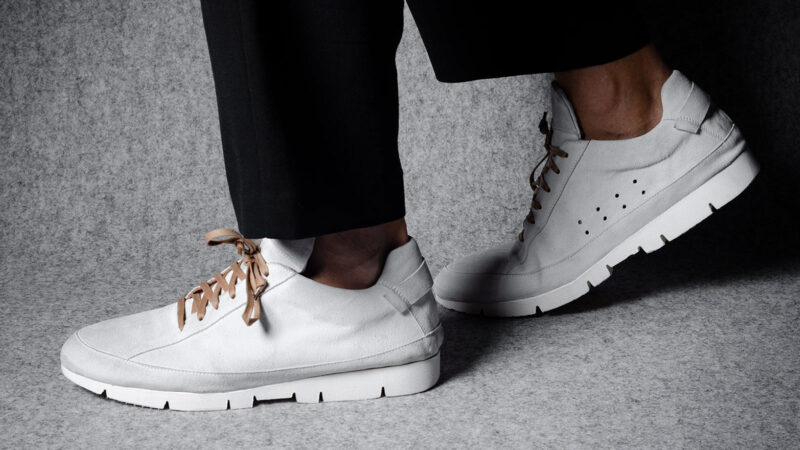 The hardgraft S3 Sneaker draws inspiration from modern running sneakers, resulting in an ULTRALIGHT shoe meticulously crafted from soft Italian suede. The Italian-made EVA sole ensures a lightweight, yet durable experience, while the insole is thoughtfully designed for optimum comfort and support, providing an ethereal walking or running sensation.
What sets these sneakers apart is the craftsmanship they possess. Made in the workshop with perfect imperfections, each pair exudes a magical aura that's both rough around the edges and elegantly fine. This artisanal approach, infused with a human touch, gives the S3 Sneaker its timeless appeal. Additionally, the snug fit, lightweight build and ample padding on the tongue and ankle ensure comfortable wear, even with no-show or light socks.
hardgraft takes pride in its commitment to sustainability and quality. All leather goods and footwear are entirely made in Italy, using locally sourced Italian and European materials. With 16 years of experience in tracking down the best suppliers and manufacturers, the brand ensures its designs receive the treatment they deserve.
Available in six colorways, the hardgraft S3 SNEAKER . DIRTY SUEDE starts at $395, making it a worthwhile investment for those seeking fashionable, well-made, and eco-conscious footwear. Embrace the art of the imperfect, slip into a pair of S3 Sneakers, and experience Italian craftsmanship at its finest.
For more from hardgraft, see the Content Laptop Case.