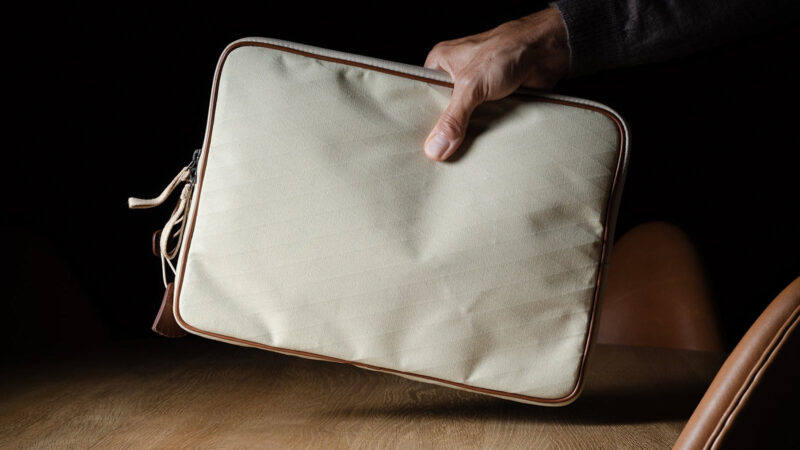 Since 2007, hardgraft has been at the forefront of laptop covering design, and its latest release, the new Content Laptop Cases, are a testament to its commitment to quality and style. Combining a classic construction with modern features, these cases are a no-brainer choice for those seeking a blend of sophistication and performance.
What sets the Content Laptop Cases apart is their use of lightweight, strong, and crisp triple-layer American-made weatherproof cotton laminate. This material ensures durability and protection for your valuable devices. Inside the case, you'll find a full-width pocket on one side and two half-width pockets on the other side, providing ample space for your charger, cables, and other essentials.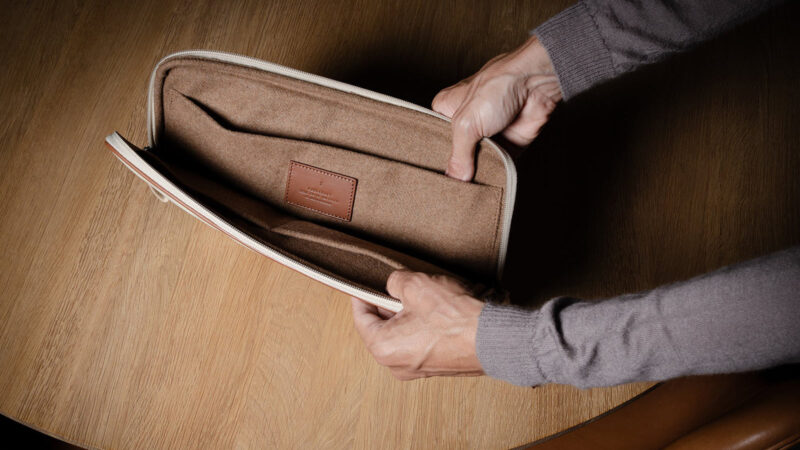 hardgraft offers two sizes to accommodate different laptops. The first size fits up to the 14″ MacBook Pro and is also compatible with the MacBook Air and all 13″ versions, making it versatile for various devices. The second size is suitable for the 16″ MacBook Pro and also works well with the 15″ MacBook Air and all 15″ versions, offering flexibility for a range of laptops, phones, iPads, and more.
Handcrafted in Italy by skilled artisans, the hardgraft Content Laptop Cases showcase the finest quality materials, including X-Pac® weatherproof cotton laminate, premium Vachetta leather from Tuscany, and a luxurious Italian wool blend lining. Choose from the Forest, Brownish, Natural, or Charcoal colorways, and elevate your laptop protection game with the hardgraft Content Laptop Cases, available for $227.
For more from hardgraft, check out the H Small Messenger Bag.