The new Hyundai Ioniq 5 N is an electric hot hatch scorching lap times and trying to please both sides in the ICE vs. EV debate. It's the first electric vehicle to offer simulated exhaust notes and the sensation of an eight-speed dual-clutch automatic transmission, in addition to pinning heads back with an eye-widening 601 horsepower powertrain.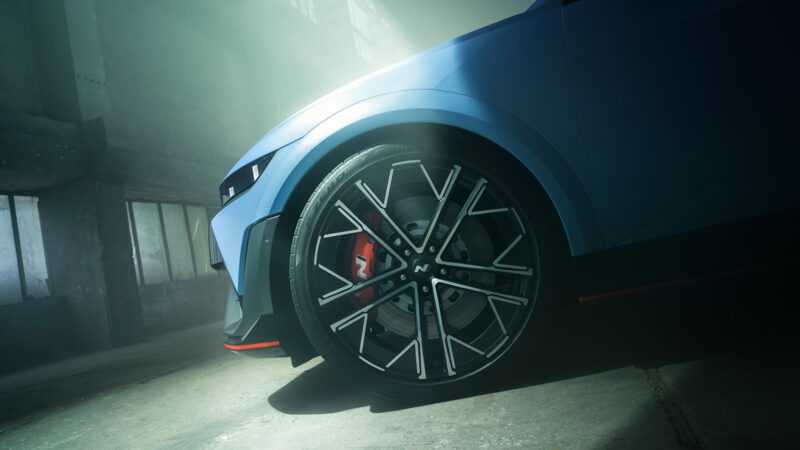 Development for this car spans 6,000 miles of testing done 12.9 miles at a time on the famous Nürburgring racetrack. The Ioniq 5 N separates itself from its Kia EV6 GT cousin with unique suspension calibrations. Hyundai strengthened the car's rigidity with 42 additional welding points and more structural adhesive to handle the power output. The motor and battery mounts are reinforced with a stronger subframe.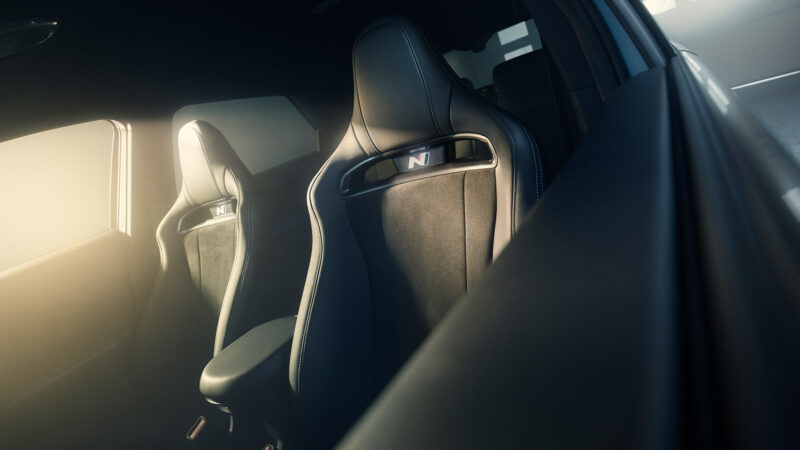 The dual-motor layout, placing one on each axle, spins at 21,000 rpm to produce a combined 601 hp and 545 lb.-ft of torque. However, the power gets bumped to 641 hp when the N Grin Boost function is activated. Hyundai revised the 77.4 kWh battery pack's capacity to 84 kWh without increasing the size, resulting in an electric hot hatch capable of reaching a top speed of 161 mph.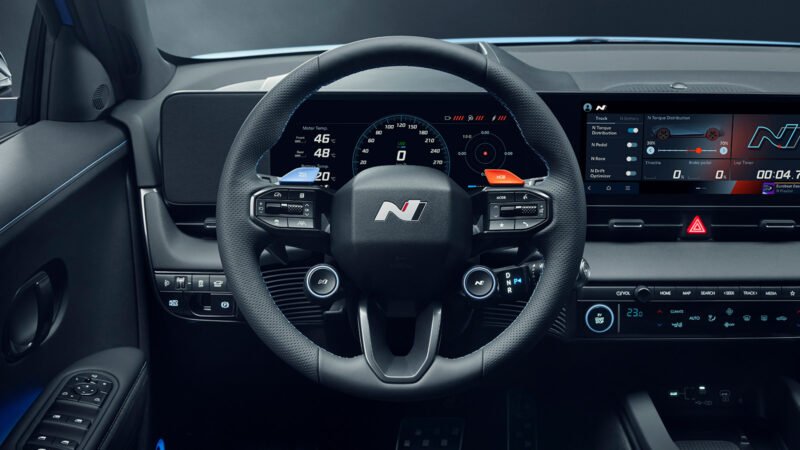 The 2024 Hyundai Ioniq 5 N offers three sound profiles projected through the speakers to mimic the noise of a combustible engine. The available sounds include the ignition start-up and rumble of the turbocharged 2.0-liter in the Elantra N. Moreover, the simulated gear changes occur by briefly interrupting the torque delivery from the motor, so it feels like you're shifting.
Braking is tasked by the biggest disc brakes ever fitted on a Hyundai, tucked behind a set of 21-inch wheels wrapped in Pirelli P Zero Elect rubber made specifically for the Ioniq 5. Battery range and pricing have yet to be released. But given the car's high-performance caliber, we assume it is not breaking any records for extended range when it arrives in early 2024.
In other automotive news, see Alef Aeronautics Model A Flying Car.