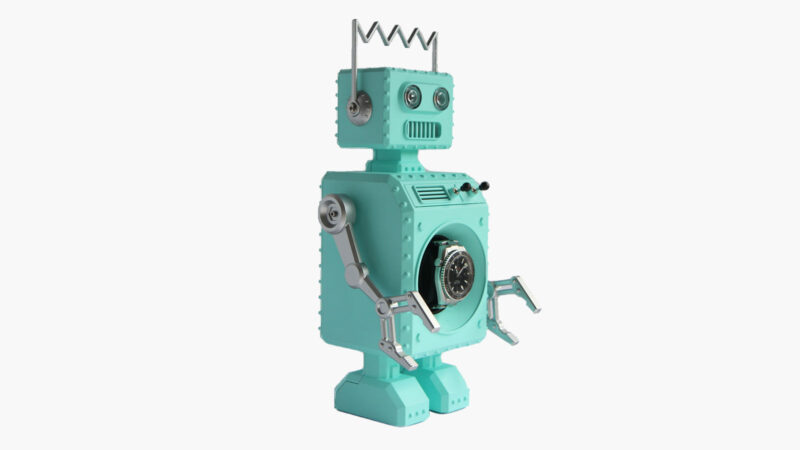 Chrome Calibre is a brand on a mission to revolutionize watch winders. Its vision goes beyond mere functionality; the company aims to design watch winders that not only care for customers' cherished timepieces but also showcase their owners' personalities. The Retro-Bot watch winder is the embodiment of this ethos.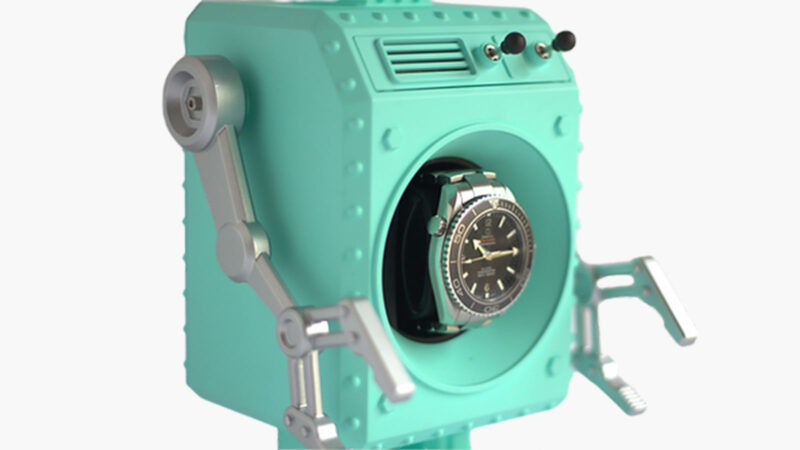 Chrome Calibre understands that watch enthusiasts are collectors at heart, individuals who revel in unique items that bring joy and allow them to express their hopes and dreams. With the Retro-Bot, they have created a watch winder that is not only a functional masterpiece but also a visual delight.
Taking inspiration from vintage robot toys of the 50s and 60s, the Retro-Bot boasts a captivating design that melds seamlessly with Swiss watch winding precision. Crafted in luxurious and robust aluminum, the Retro-Bot comes in five vibrant colors, with brushed satin silver fixed arms, antenna, and static winding key features. The addition of raised rivets and bolts on the body further enhances its tactile appeal.
However, what truly sets the Retro-Bot apart are its unique LED light features. With red LED eyes, a yellow LED mouth, and an orange LED chest plate, this watch winder truly comes to life. The lights can be independently switched on or off, allowing you to enjoy its personality at your convenience.
Powered by the SwissKubik Master Box winding mechanism, the Retro-Bot offers a fully programmable watch winding solution. Simply flip the switch on the chest plate to activate the mechanism, which operates independently of the LED lights.
In the realm of watch winders, the Chrome Calibre Retro-Bot stands above the rest. Combining art, technology, nostalgia, fun, and function, it is a must-have accessory for any discerning watch collector. Experience the future of watch winding with the Retro-Bot and embrace a new way of thinking about watch winders.
In related news, check out the Bell & Ross BR 05 Chrono A523.