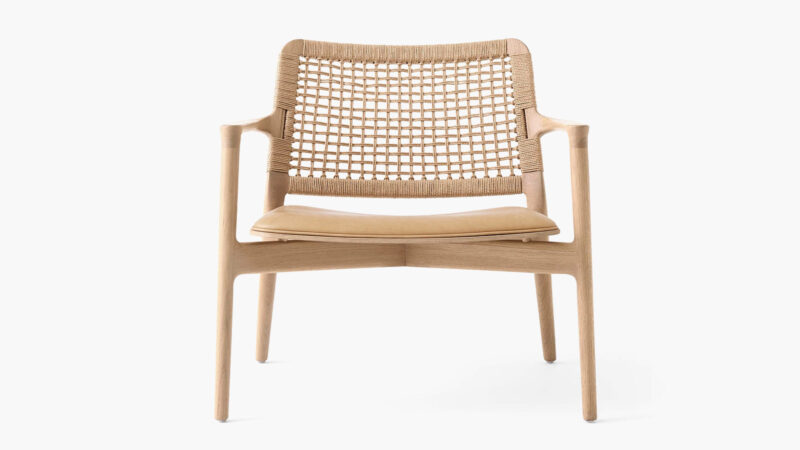 Vipp, the renowned brand synonymous with refined design and quality craftsmanship, has expanded its wooden furniture collection with the latest addition to the Cabin series: the light oak version of the Cabin Lounge Chair. Designed to enhance both living rooms and lounge areas, this chair effortlessly marries comfort and style.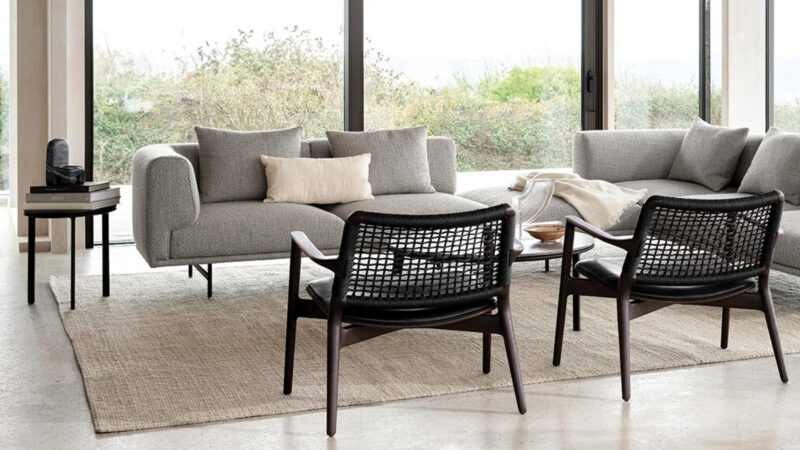 Crafted with a sturdy solid oak frame, the Vipp Cabin Lounge Chair presents a balanced blend of form and function. The inclusion of a plush aniline leather cushion adds a touch of luxury, while the backrest, expertly hand-braided from paper cord, offers a subtle visual and tactile charm.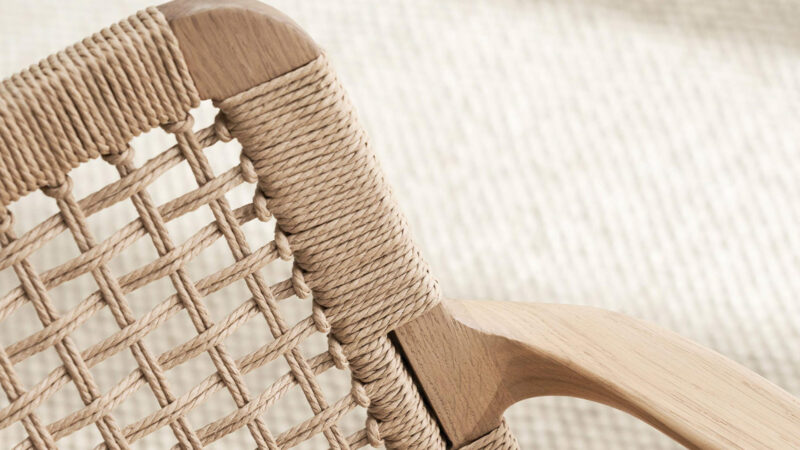 Originally available in a rich dark oak variant, the Vipp Cabin Lounge Chair now embraces a lighter, softer aesthetic with its light oak rendition. This version combines the gentle warmth of light oak with the soothing tones of sand leather and beige paper cord, culminating in a harmonious monochromatic presentation.
Rooted in Danish design heritage, the Cabin Lounge Chair is Vipp's contemporary interpretation of a potential design classic. Drawing inspiration from time-honored elements like the wooden frame and the meticulously hand-woven paper cord backrest, Vipp seamlessly blends tradition with modernity. This venture marks a departure from Vipp's steel-centric history, as the brand ventures into more organic materials, enriching its design palette.
Beyond the lounge chair, the Cabin collection encompasses an array of equally captivating pieces: two sizes of round tables, a dining chair, a counter chair, and a square table featuring a solid stone top. These offerings invite you to personalize and elevate your living or lounge space.
The Cabin Lounge Chair not only pays homage to Danish design heritage but also evolves it. The chair's masterful craftsmanship aligns seamlessly with Vipp's commitment to quality. Priced at $2,100, the Vipp Cabin Lounge Chair offers a unique opportunity to own a piece of contemporary design that captures the essence of Danish tradition while catering to modern sensibilities.
In case you missed it, check out the IKEA Nytillverkad Collection.