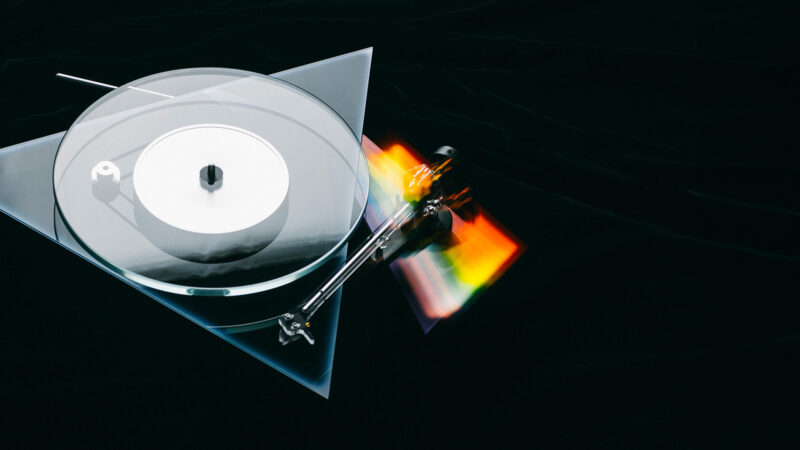 Pro-Ject, the Austrian hi-fi brand known for its commitment to audio excellence, has unveiled a true masterpiece for music enthusiasts and collectors alike. In celebration of the 50th anniversary of Pink Floyd's iconic album "The Dark Side Of The Moon," Pro-Ject has introduced the Dark Side Of The Moon Special Edition Turntable.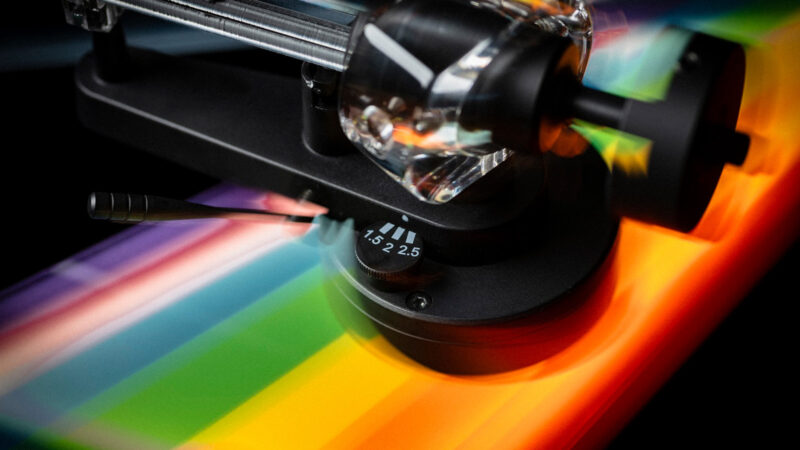 This turntable is a loving tribute to the legendary album that has left an indelible mark on the world of music. The design of the Dark Side Of The Moon turntable is a work of art in itself. Crafted with precision, it replicates the album's iconic prism artwork on its MDF plinth, complete with a line of white and a dazzling, dimmable LED rainbow emanating from the side. This attention to detail is a testament to the dedication of Pro-Ject's designers and technicians, who aimed to capture the essence of the album cover.
The turntable features an 8.6-inch acrylic tonearm with an anti-skating mechanism, ensuring optimal performance. It also boasts a special-edition Pick it Pro cartridge, fine-tuned specifically for this turntable. The 10-mm-thick glass platter and aluminum sub-platter, supported by a belt-drive system, provide smooth playback at both 33 and 45 rpm, thanks to a specially designed speed switch.
What makes this offering even more special is that it's part of Pro-Ject's Artist Collection, which pays homage to musical legends. Joining the ranks of turntables dedicated to Metallica and The Beatles, the Dark Side Of The Moon Special Edition Turntable is a limited-edition piece, with each unit hand-built in Europe. It's priced at $1,999, making it a must-have for music enthusiasts looking to own a piece of rock history while enjoying top-notch audio quality.
For more from Pro-Ject, check out the Automat A2 Turntable.