Nikon has unveiled its latest – the Nikon Z f Full-Frame Mirrorless Camera – and it's poised to become the new must-have gadget for photography and videography enthusiasts. This innovative camera combines the elegance of heritage design with cutting-edge technology, offering a blend of style and performance that's bound to impress.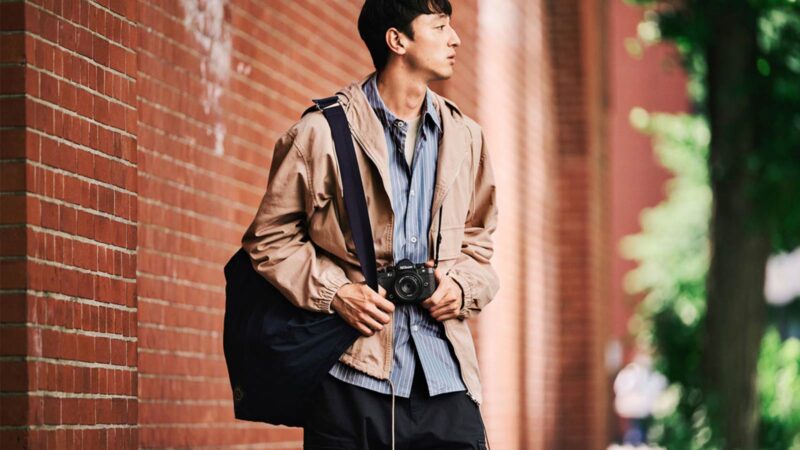 One of the standout features of the Z f is its heritage design, inspired by the iconic Nikon FM2 film camera. The magnesium-alloy body boasts an elegant glossy finish, while the dials, shutter-release button, and power switch are crafted from brass, giving it a high-quality feel. Even the classic Nikon logo from the 1970s-80s makes a return. Users can also personalize their camera with a choice of six Premium Exterior color options. The Z f's grip ensures stability, even with full-frame lenses, and the shutter-release button operation feels meticulous and refined.
The Z f doesn't just stop at its looks. It offers a variety of functions to expand imaging expression. With unique Picture Controls like [Flat Monochrome] and [Deep Tone Monochrome], photographers can create distinctive black-and-white images. Creative Picture Controls add even more creativity to your shots, while Z f pixel-shift shooting creates high-resolution photos by merging multiple NEF (RAW) files.
The Z f supports in-camera, 10-bit H.265 recording, making it ideal for high-quality video production. It records 4K UHD video with 6K oversampling, ensuring sharp and detailed footage. With a capacity of approximately 125 minutes of 4K UHD/60p video, it's perfect for longer shoots. Plus, you can adjust ISO sensitivity in steps of 1/6 EV and enjoy features inherited from the Z 9, enhancing your video recording experience.
The Z f packs the same EXPEED 7 image-processing engine as the flagship Z 9. This means superior tracking performance, even in challenging conditions, and an extended AF detection range of -10 EV. The camera also boasts a 5-axis in-camera vibration reduction (VR) equivalent to an 8.0-stop increase in shutter speed, ideal for low-light shooting.
With the Nikon Z f, you're not just getting a camera; you're getting a piece of art that combines the best of Nikon's heritage with the latest in photographic technology. Launching in mid-October and priced at $2,000, it's a compelling choice for photographers and videographers looking to up their game. Nikon continues to push boundaries, and the Z f is another testament to its commitment to excellence in imaging culture.
In other camera news, check out the Panasonic Lumix G9 II.