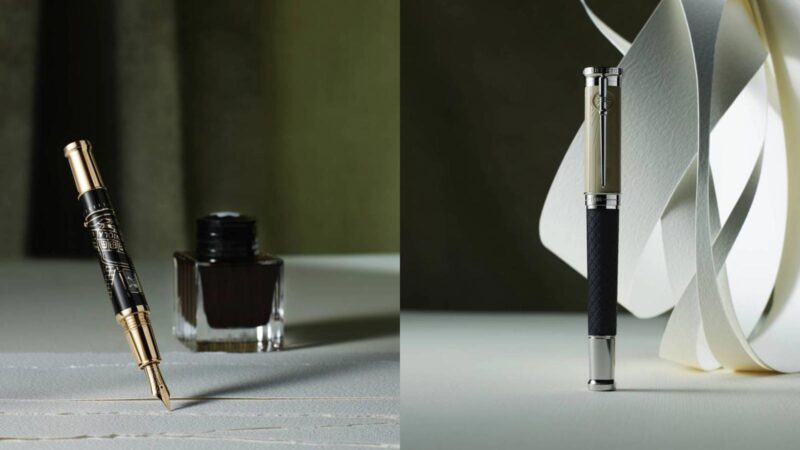 Montblanc has a long and illustrious history as the maker of exceptional fountain pens that use the finest materials in their construction. Their latest limited edition fountain pen and selection of accessories is the Writer's Edition Homage to Robert Louis Stevenson, the iconic Scottish novelist, essayist, and poet known for Treasure Island and Strange Case of Dr. Jekyll and Mr. Hyde.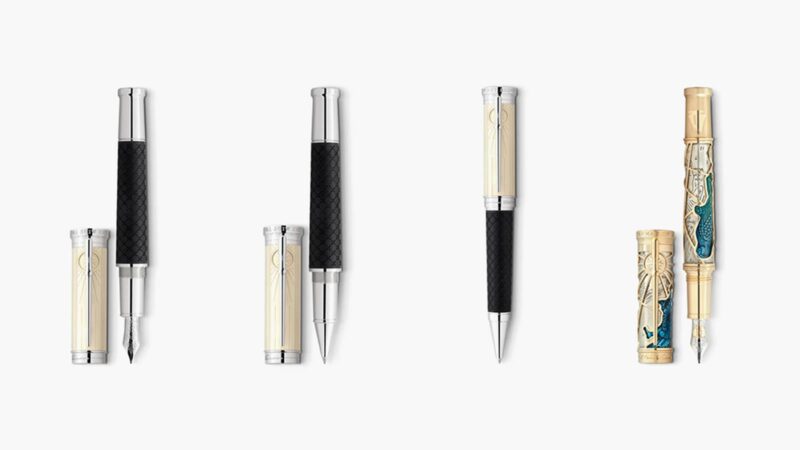 Constructed from Montblanc's trademark combination of aesthetically gorgeous and hard-wearing materials, the Writer's Edition Homage to Robert Louis Stevenson delivers a range of pens and accessories for the discerning collector. The centerpiece is the fountain pen, featuring the legendary treasure map that led the hero Jim Hawkins away from Bristol in the Treasure Island story etched onto the nib's design.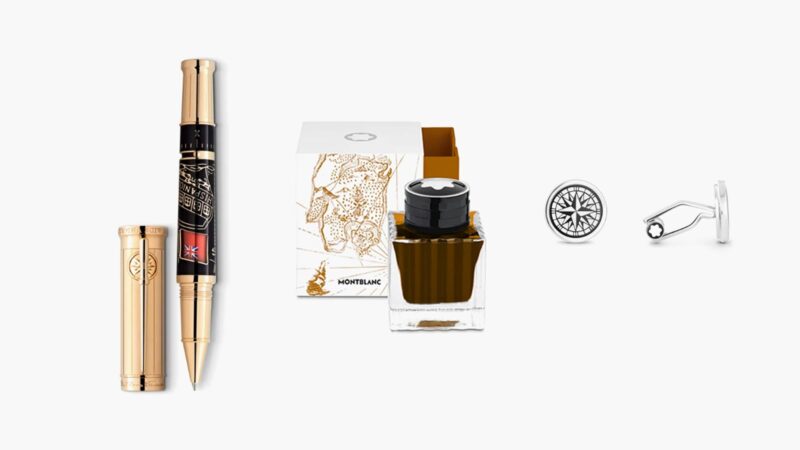 With its overall shape resembling an old-fashioned extendable spyglass, the fountain pen also features an engraving of the text "Under the wide and starry sky" featured on the cap top ring. Meanwhile, the nib engraving sports a series of ocean waves and the text "Tusitala," which translates as "teller of stories."
Limited to 1883 pieces, the Montblanc Writer's Edition Homage to Robert Louis Stevenson is a delicately crafted fountain pen that will no doubt remain as timeless as the literary works from which it draws its inspiration. There are also commemorative cufflinks available in the collection, built from stainless steel and adorned with a compass rose. Finally, for aspiring writers, the collection includes a 192-page notebook with gold-edged paper and a beautifully detailed brown leather cover for completists.
In more Montblanc news, see the MTB 03 In-Ear Headphones.