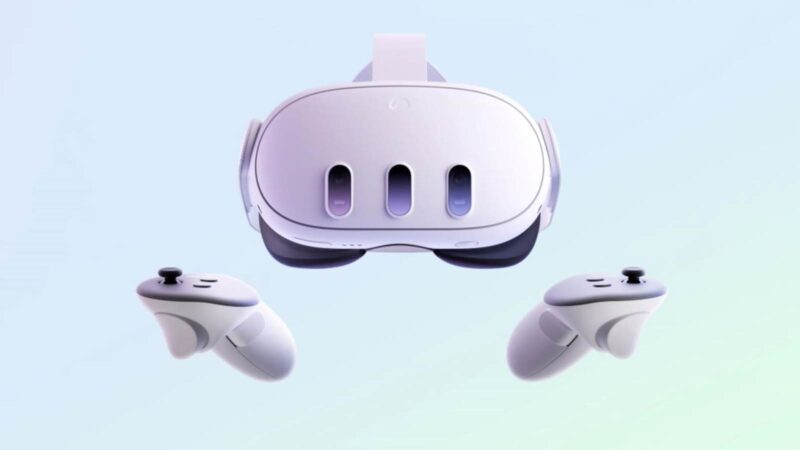 Meta, the parent company of Facebook, has just unveiled its latest innovation, the Meta Quest 3, a mixed-reality headset poised to revolutionize the tech world. With a price tag of $500, it's taking on Apple's upcoming Vision Pro, which comes with a considerably heftier price tag.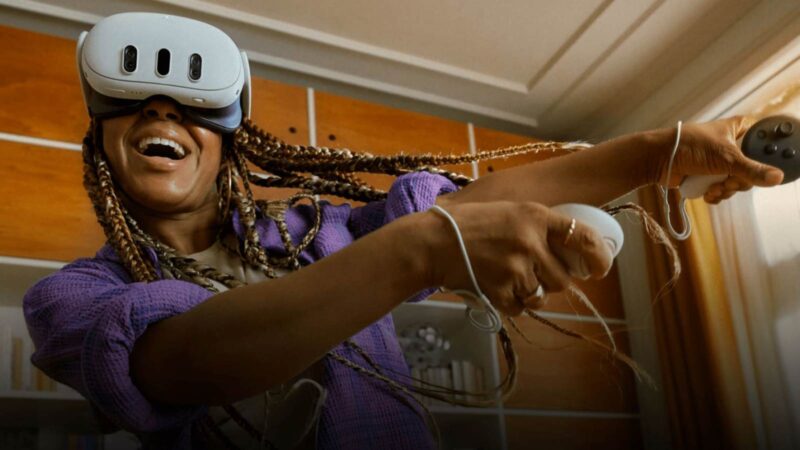 One standout feature of the Meta Quest 3 is its "4K+ Infinite Display resolution." This achievement is courtesy of two displays, each boasting a resolution of 2064×2208 per eye and an experimental 120Hz refresh rate. In comparison, Apple's headset relies on 4K micro-OLED displays, offering a total of 23 million pixels.
Under the hood, the Quest 3 is powered by Qualcomm's Snapdragon XR2 Gen 2 chip, delivering double the GPU processing power of its predecessor, the Quest 2. This upgrade translates to fast-action gaming and high-resolution passthrough.
Augmented reality enthusiasts will appreciate the two RGB cameras, offering 10x better resolution than the Quest 2, enabling real-time manipulation of virtual objects within your physical space. Despite its weight of 515 grams, the Quest 3 boasts a more comfortable design, thanks to new pancake lenses and adjustable straps. It offers a 110-degree horizontal field of view, and a 96-degree vertical field of view, enhancing peripheral vision.
While the Quest 3 may lack some features found in Apple's Vision Pro, like eye tracking or iris scanning, it compensates with its Touch Plus Controllers, which provide tactile haptic feedback and controller-free navigation through computer vision and machine learning sensors.
With a battery life of up to 2.2 hours per charge, the Meta Quest 3 is ready for action, though it lacks an external battery pack. It also offers 8GB RAM, Wi-Fi 6E, and seamless connectivity to PCs. The Meta Quest 3, priced at $500 for 128GB of storage and $650 for 512GB, is now available for pre-order on the Meta website, with deliveries set to begin in October. Meta's latest endeavor is set to redefine mixed reality experiences and challenge the status quo in the tech world.
In other tech news, check out the Panasonic SoundSlayer GNW10.