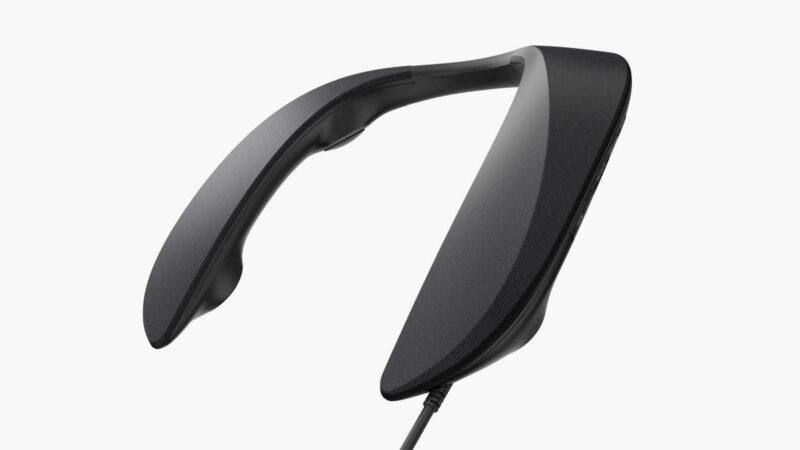 Panasonic is set to unleash a sonic beast that aims to elevate your gaming and communication experiences. The GNW10 SoundSlayer, Panasonic's latest innovation, is a wireless neck speaker armed with AI voice isolation, providing a unique blend of immersion and clarity. While it might sound like it offers voice control, it's more about noise cancellation, which is an intriguing twist. Priced at $299, the SoundSlayer is slated to hit the market in late October.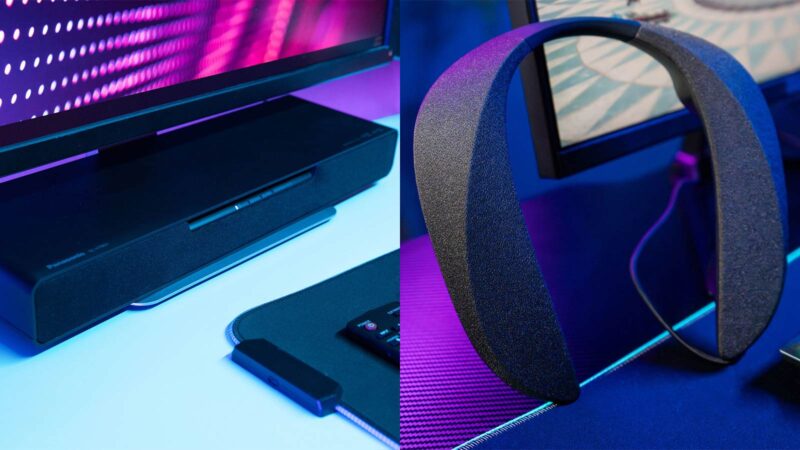 This new release is an evolution of the wired SoundSlayer neck speaker introduced by Panasonic two years ago. The key transformation lies in a compact transmitter that connects to your console or PC, utilizing a proprietary 2.4GHz wireless protocol. This innovation ensures minimal latency, delivering sound in under 20 milliseconds, a significant improvement over traditional Bluetooth audio.
The standout feature here is Panasonic's "AI voice control," which is a rather puzzling name for its beamforming noise-cancellation capabilities. Although it doesn't actually respond to your voice commands, Panasonic promises superior background noise and echo reduction during calls. The true test of its prowess awaits real-world trials.
The SoundSlayer boasts a 60 percent larger housing than its predecessor, promising an enhanced bass experience. Equipped with four speakers and six sound modes, including tailored options for RPGs, first-person shooters, and dialogue-heavy titles, it caters to diverse gaming scenarios.
Panasonic's meticulous design process has led to a neck speaker that won't strain your trapezius muscles or dig into your clavicle bones, addressing common discomfort points. Starting at $200, the SoundSlayer is poised to redefine your gaming and communication audio experience. Get ready to immerse yourself in the world of sound like never before.
For more from Panasonic, see the Lumix G9 II micro four thirds camera.