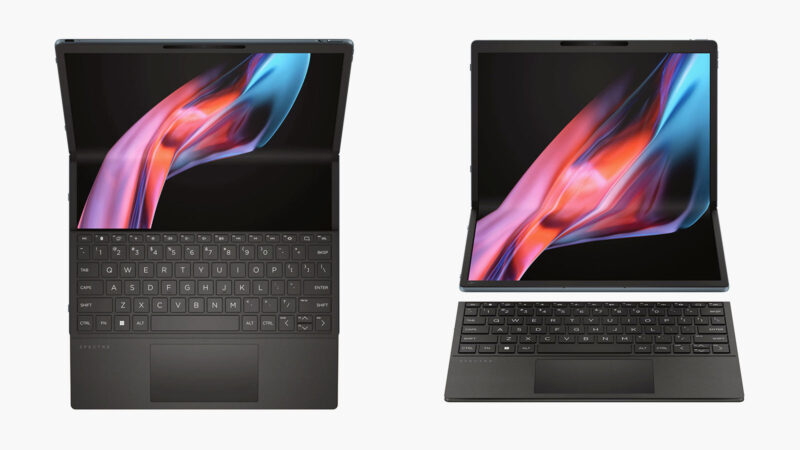 HP Inc. has just dropped a bombshell in the tech world with the unveiling of the HP Spectre Foldable PC. This 3-in-1 device is about to redefine the way we work and play, seamlessly transitioning between a laptop, tablet, and desktop. It's the ultimate hybrid lifestyle companion for those demanding greater flexibility in their tech.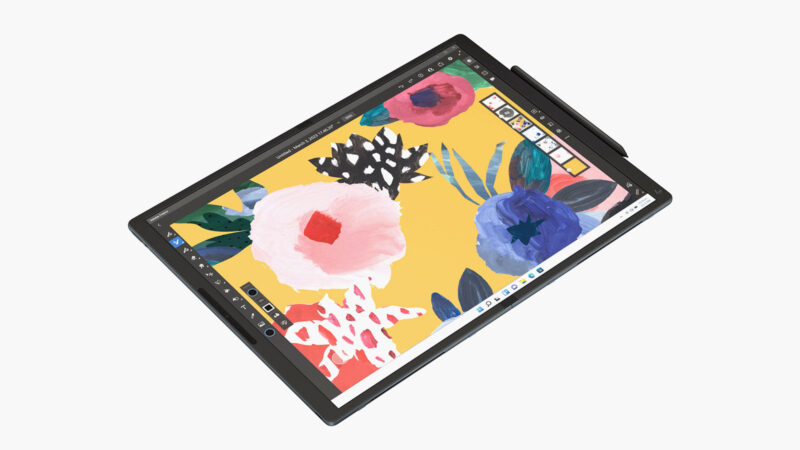 Jo Tan, Senior Vice President and Division President of Personal Systems Consumer Solutions at HP, stated, "We are excited to introduce the HP Spectre Foldable PC, designed to seamlessly adapt to the various ways you want to work with its unique, durable form factor that pushes the boundaries of design and technology."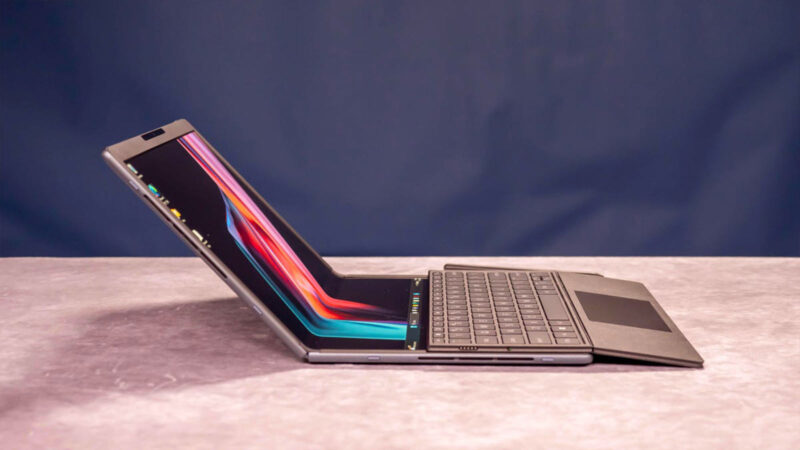 HP's Spectre Foldable PC is a compact 12.3-inch laptop that can easily fold out into an extended mode for dual-screen functionality. The transition is smooth and effortless, giving you the flexibility to adapt to any situation. But that's not all. The Spectre Fold transforms into a slim 17-inch tablet, perfect for on-the-go productivity and entertainment. It's lightweight and ultra-thin, making it easy to handle with one hand.
And when you need a desktop setup, no problem. With its built-in kickstand and detachable keyboard, you can create an efficient workspace anywhere. It's all made possible with a foldable panel and integrated hinge, designed for durability.
The Spectre Fold boasts some impressive features, including a built-in AI chip for security, wellness, and gesture controls. It adapts to your needs and enhances your privacy with features like walk away lock and auto screen dimming. Powered by a 12th Gen Intel Core i7 Processor, Intel Iris Xe Graphics, and Wi-Fi 6E connectivity, it's a powerhouse for demanding tasks. Plus, it offers up to 12 hours of battery life in laptop mode.
HP has also taken sustainability seriously with this device, incorporating eco-friendly materials into its design. Up to 90% post-industrial recycled metal and recycled polyester fiber are used, along with water-based paint and sustainably sourced packaging.
The HP Spectre Foldable PC is available for pre-order at BestBuy.com and is expected to hit HP.com in limited quantities in October, starting at $5,000. It's a bold step into the future of computing, combining versatility, innovation, and sustainability into one remarkable device. Get ready to fold, flip, and work like never before.
In other tech news, see the Intel Thunderbolt 5.