A. Lange & Söhne, the venerable German watchmaker known for its exceptional craftsmanship and timeless designs, has unveiled a new iteration of the Lange 1 Perpetual Calendar that promises to captivate watch enthusiasts and collectors alike.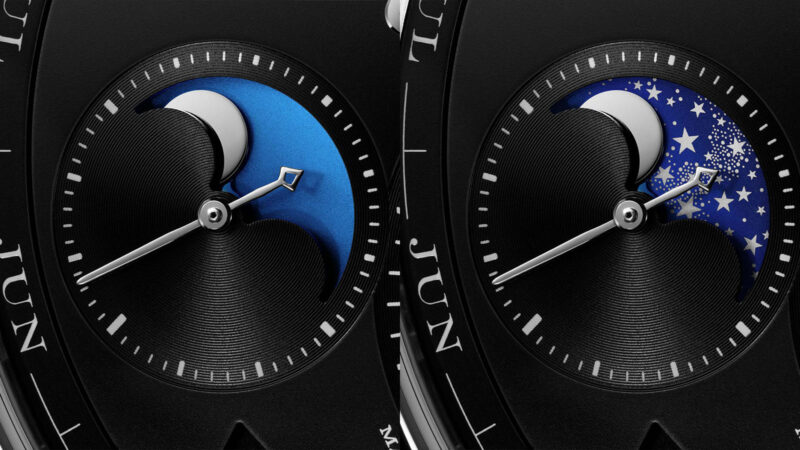 Released in 2021 in white gold and pink gold versions, the Lange 1 Perpetual Calendar has received a remarkable update. This time, it's presented in an elegant platinum case, featuring a sleek black dial with a striking cobalt blue moon phase indication. This infusion of color against the black backdrop breathes new life into the watch's classic aesthetics.
The moon phase indicator is a visual showpiece, with a traditional blue hue that has graced moon phase indicators for over a century. Set against the graduated black background, it exudes a sense of modernity and sophistication. The lower half of the indicator boasts a spiral guilloché pattern, adding texture and distinction to the dial.
The watch's 41.9 mm x 12.1 mm proportions remain unchanged, housing the automatic L021.3 movement with a 50-hour power reserve. What sets this timepiece apart is its instantaneous calendar function jump, which occurs simultaneously at midnight at the end of each month, thanks to extra cams and Lange's watchmaking expertise.
The dial layout offers a refreshing take on traditional perpetual calendar architecture. Alongside the moon phase, it features Lange's signature oversized date display, an off-center hour/minute subdial, a retrograde day of the week indicator, a month index, and a leap year indicator. This arrangement provides a cleaner and less dense look, setting it apart from other classic brands.
The Lange 1 Perpetual Calendar in Platinum is a true testament to A. Lange & Söhne's commitment to excellence, marrying tradition with innovation in a timepiece that is as mesmerizing as it is precise. Whether you're a seasoned collector or a newcomer to fine watchmaking, this exceptional creation deserves a place in your collection.
In other horological news, see the Batavi Atelier.