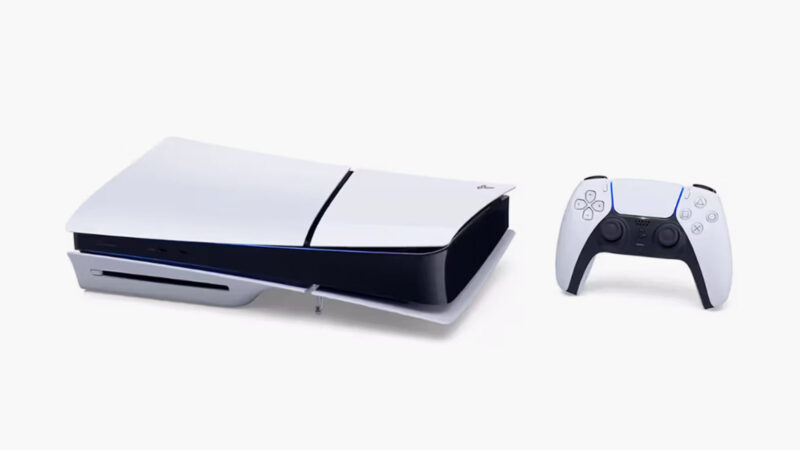 PlayStation aficionados, rejoice! Sony has just unveiled its latest gaming marvel, the PlayStation 5 'Slim,' in perfect timing for the holiday season. The new console promises to deliver the same exceptional gaming experience as its predecessor but in a more compact and convenient package.
Starting this November, U.S. customers can get their hands on the PS5 'Slim,' with pre-orders opening soon. For international fans, release dates for the UK and other regions will be announced shortly.
In an official statement, PlayStation shared its motivation behind this innovative release, stating, "To address the evolving needs of players, our engineering and design teams collaborated on a new form factor that provides greater choice and flexibility." The PS5 'Slim' boasts the same cutting-edge technology as the original, including an attachable Ultra HD Blu-ray Disc Drive and a generous 1TB SSD for ample storage.
What's truly impressive is that the PS5 'Slim' is not only smaller but lighter, with volume reduced by over 30% and weight reduced by 18% to 24%, depending on the model. Gamers can also customize their console with four separate cover panels, a glossy top, and a matte bottom.
For those eyeing the PlayStation Digital Edition, you can purchase the Ultra HD Blu-ray Disc Drive separately at $79.99 upon release. Sony has also announced that once the current PS5 inventory runs dry, the 'Slim' version will be the only model available.
Pricing in the U.S. is set at $500 for the PS5 with the Ultra HD Blu-ray disc drive and $450 for the Digital Edition. Both models come with a horizontal stand, while a Vertical Stand, compatible with all PS5 models, can be purchased separately for $30.
Excitingly, a range of new PS5 Slim Console Covers will hit the market in early 2024, including sleek all-matte Black and the eye-catching Deep Earth Collection in Volcanic Red, Cobalt Blue, and Sterling Silver. This holiday season, the PlayStation 5 'Slim' will be available at select retailers and on the PlayStation store, promising gamers an extraordinary gaming experience in a sleek, compact design.
In other tech news, check out Pro-Ject's Dark Side of the Moon Special Edition Turntable.