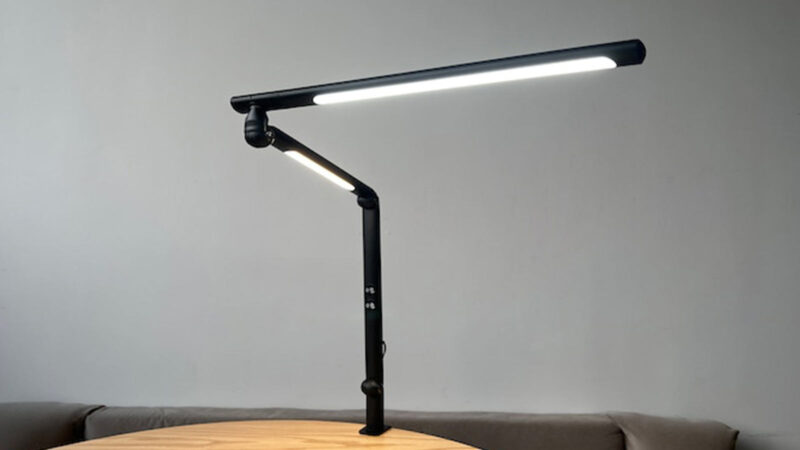 One of the most notable trends in recent years has been the rise of remote working, creating an increased demand for accessories to use in a home office. As desk lamp sales have skyrocketed, new and innovative models have emerged on the market to satisfy the demands of the consumer.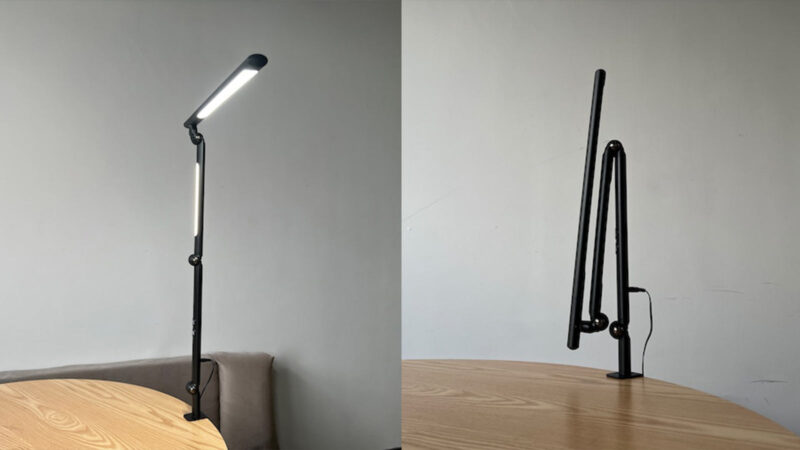 The SHLIGHT LED Desk Lamp is a new workplace lamp designed for an impressive degree of versatility, combining multiple color temperatures with an adjustable lamp arm to create specific lighting orientations. While there are plenty of LED desk lamps that come with a single articulating arm, the SHLIGHT model combines three axes of adjustability for a level of flexibility rarely seen with a desk lamp. This flexibility makes it ideal for everyone from home office workers using a laptop to graphic designers working on angled drawing boards.
The combination of light strips allows for additional illumination from the side to complement the primary overhead light strip and increase its utility for crafting and other activities involving object manipulation. Each LED light is entirely flicker-free and can be adjusted to various color temperatures for a unique aesthetic. Natural light, cold light, and warm light settings are available to create a different ambiance depending on the use and surrounding light levels.
These light settings are further improved thanks to superior Ra90 color rendering, amplified by the SHLIGHT LED desk lamp's extended lighting coverage. It's an impressive combination of versatility and light quality that shows great promise from the China-based pioneer in lighting products.
In other lighting news, check out the Snow Peak Hozuki Lantern.