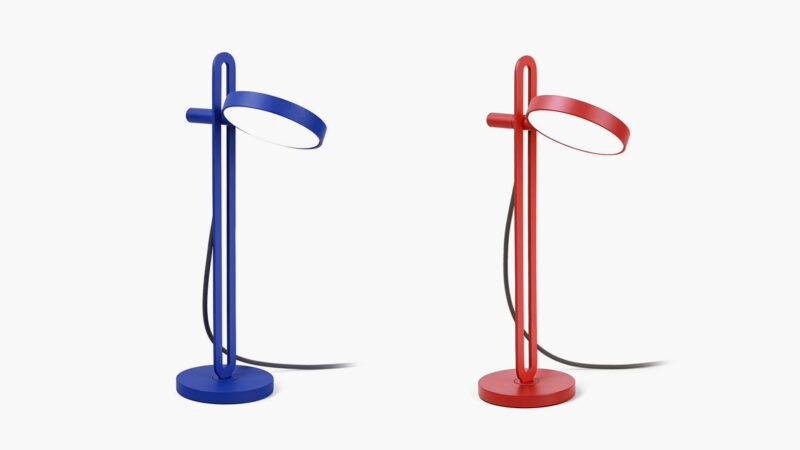 The Caussa Echo Table Lamp is a revolutionary lighting solution that combines intuitive usage, modular design, and iconic aesthetics. This lamp is set to impress with its innovative features and contemporary appeal, making it a must-have for those seeking the latest in lifestyle and tech.
The Echo lamp boasts a round head with a LED light source that can be rotated 360 degrees and easily adjusted in height along the lamp base rail, offering a wide range of lighting options. With gesture control cleverly hidden in the head, you can dim the light and switch it on and off with a simple hand movement, adding a touch of convenience to your lighting experience.
Inspired by the elegant shape of a tuning fork, the Echo lamp is not limited to being a desk lamp. It can also function as a reading lamp or ceiling spotlight, creating an atmospheric and glare-free illumination wherever it is placed.
Precision-engineered in Germany using cutting-edge technology and premium materials, the Echo lamp showcases exceptional craftsmanship and contemporary design. It arrives flat-packed in a space-saving and eco-friendly cardboard box, ensuring effortless assembly.
Designed by Simon Busse, a renowned visionary in the industry, the Echo lamp exemplifies the fusion of form and function. Busse's studio is committed to creating functional and aesthetic objects and spaces through meaningful dialogue, and the Echo lamp exemplifies this philosophy.
With a price tag of $533, the Caussa Echo Table Lamp offers unmatched value for its intuitive features, modular structure, and iconic appearance. Choose from White, Blue, or Red colorways to elevate your space with this remarkable lighting solution.
For another lighting option, check out the J Schatz Spot On Desk Lamp.