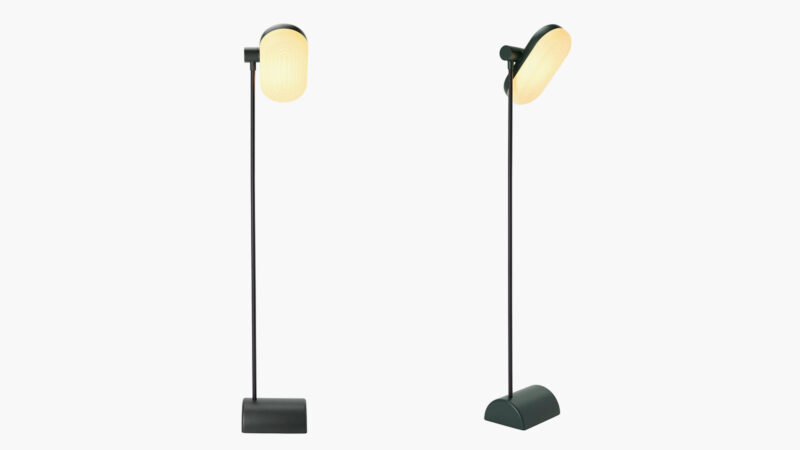 In the ever-evolving world of lifestyle, gear, gadgets, and tech, Gantri has once again captured our attention with its latest innovation, the Focal Floor Light. Designed to make a bold statement in any workspace, this cutting-edge lighting piece is a game-changer for those seeking both functionality and style.
Standing tall at 64 inches with dimensions of 10″W x 8″D, the Focal Floor Light is more than just a source of illumination. It boasts museum-grade dimmable LEDs, ensuring that your creative tasks and moments of relaxation are accompanied by the perfect lighting ambiance.
Drawing inspiration from the clinical lights used by dentists and tattoo artists, PROWL Studio, the mastermind behind the Focal Collection, has redefined task lighting. These lights are true focal points, allowing users to adjust the beam's direction to concentrate on their work or create an inviting ambient glow within their living space.
Assembling the Focal Floor Light is a breeze, thanks to Gantri's smart design with rod connectors. Say goodbye to lengthy installations and hello to instant brightness, allowing you to focus on what truly matters. Eco-conscious consumers will rejoice in knowing that Gantri lights are 3D printed in California using proprietary plant-based materials. This means not only are they unique and one-of-a-kind, but they are also eco-friendly, emitting less CO2 than fossil-based plastic. Additionally, their biodegradability further reduces their environmental impact.
Safety and durability are non-negotiable, and Gantri ensures peace of mind with its Plant Polymers, which are stronger than glass. Rest assured, this floor light is built to withstand the chaos of everyday life. With its captivating design and sustainable ethos, the Focal Floor Light is a must-have for the individual who appreciates both functionality and style. The price of $448 is a small investment in a unique lighting experience that will illuminate your creativity for years to come.
In other lighting news, check out the AJ Oxford Table Lamp by Arne Jacobsen.