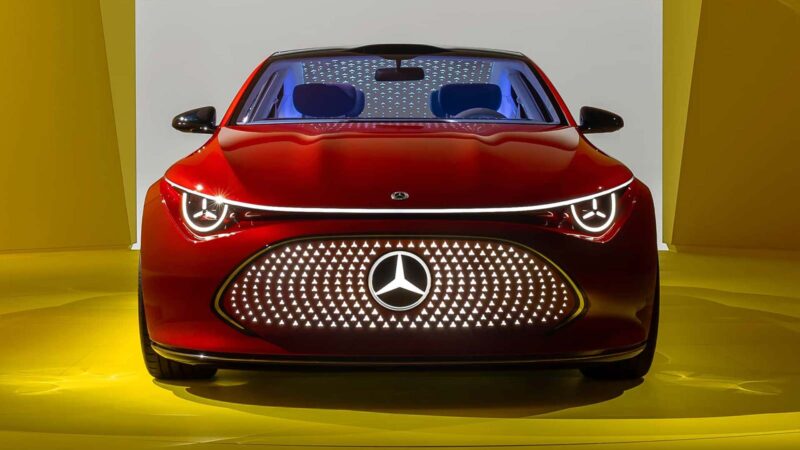 Mercedes-Benz unveiled its Concept CLA electric sedan over the weekend at the 2023 IAA Mobility event. This future chic EV carries a "one-liter car" nickname and the honor of representing one of the first entry-level EV class vehicles for Mercedes-Benz.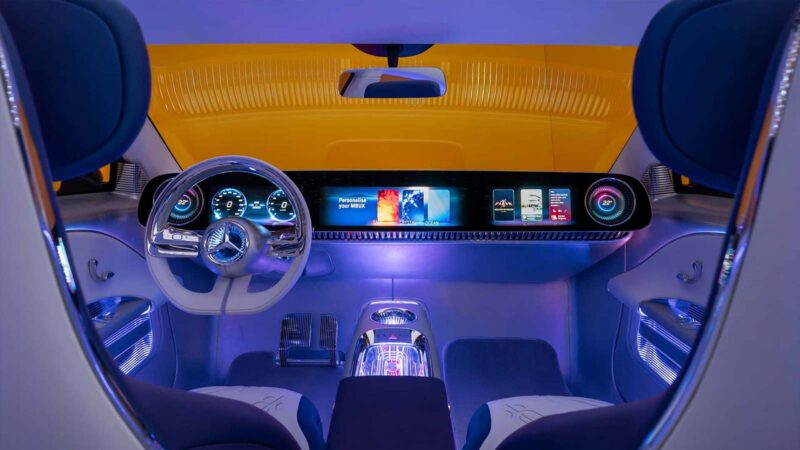 The one-liter car moniker is a sign that this EV puts efficiency first. Built on the next-gen Mercedes Modular Architecture (MMA) platform, the CLA concept's powertrain is estimated to produce over 466 miles of range (WLTP). It features a newly developed drivetrain derived from the VISION EQXX using an 800V platform and up to 250 kW DV charging.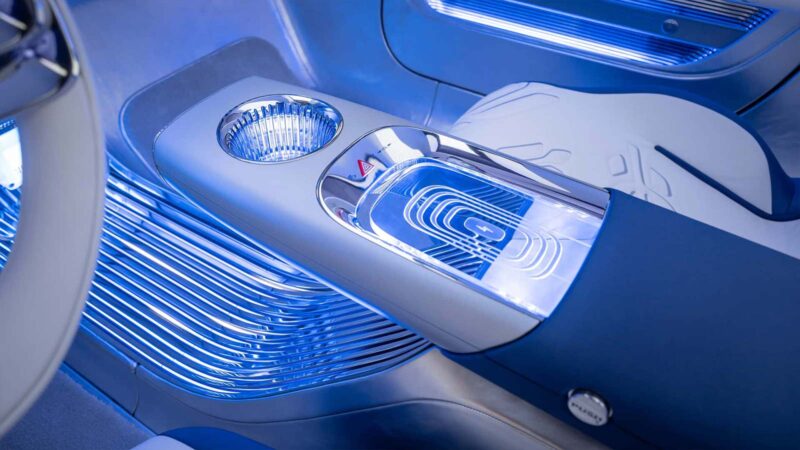 The battery system uses two different chemistries based on trim levels. The entry models use lithium-iron-phosphate (LFP), while higher-spec variants feature an anode design with silicon-oxide. Additionally, the battery's cell modules are held in place with adhesive instead of metal screws to save weight and bulk. Mercedes-Benz claims the battery can deliver 248 miles of range in 15 minutes of charging and includes bidirectional charging to use the CLA sedan as an energy source.
However, what captivates the mind is the Mercedes-Benz concept CLA's design. The car's exterior resembles a gasoline CLA sedan with some serious LED-powered bling. Wearing 21-inch star pattern wheels, three-point star LED headlights, shark-nose with body-colored "grille' and wrap-around light bands at the front and rear. The car's silhouette is ultra smooth and has a shaved finish for a contemporary design.
The Mercedes-Benz Concept CLA interior includes a full-width MBUX Superscreen with brand-signature turbine-shaped air vents with virtual readings in the center. However, these are virtual air vents. The physical air vents are tucked behind the screen, doubling as a source of ambient lighting.
Furthermore, the car features a "digital brain," as will any Mercedes vehicle built on the MMA platform using AI to promote safety, like if a child is left inside a hot car. The concept CLA will monitor the passenger's breathing patterns and will ultimately notify emergency services if the breathing becomes irregular or stops. Level 2 autonomy driver aids will be available upon launch, and Mercedes-Benz stated its Level 3 tech is "generally ready."  We will have to wait and see what the near future holds.
In other automotive news, check out the Fisker Pear.