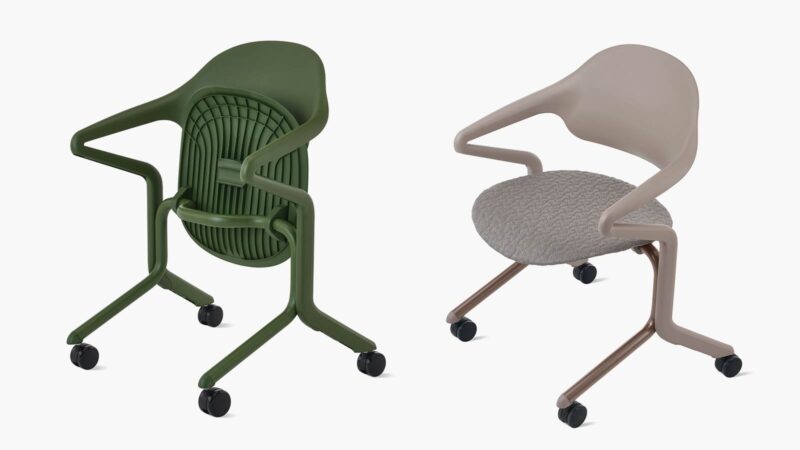 The Herman Miller Fuld Nesting Chair is a practical, stylish, and comfortable seating option for homes, offices, waiting rooms, schools, and other applications. Designed by Stefan Diez, the Fuld Nesting Chair features a unique Y-shape with tubular arms and a contoured seat. The flexible back adds comfort to the chair's already ergonomic shape.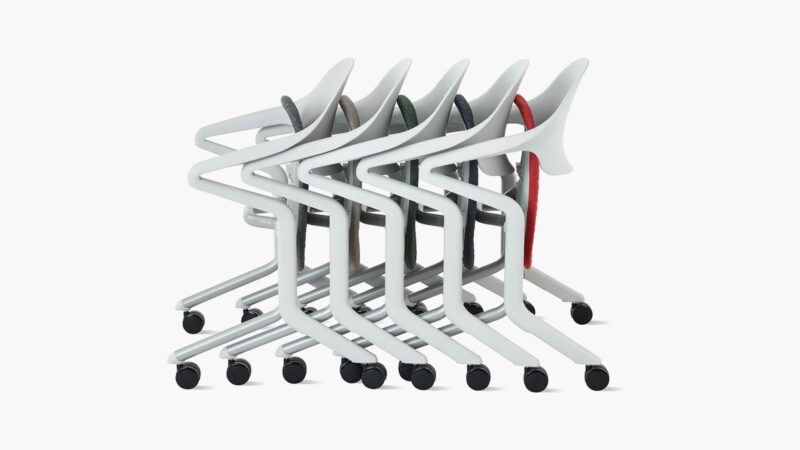 In addition to comfort, the Fuld is practical. The seat flips up, allowing it to "nest" with other Fuld chairs and save space when stored. Casters make moving multiple chairs around any room a breeze. Unlike other foldable chairs, the Fuld maintains a modern look that livens any space.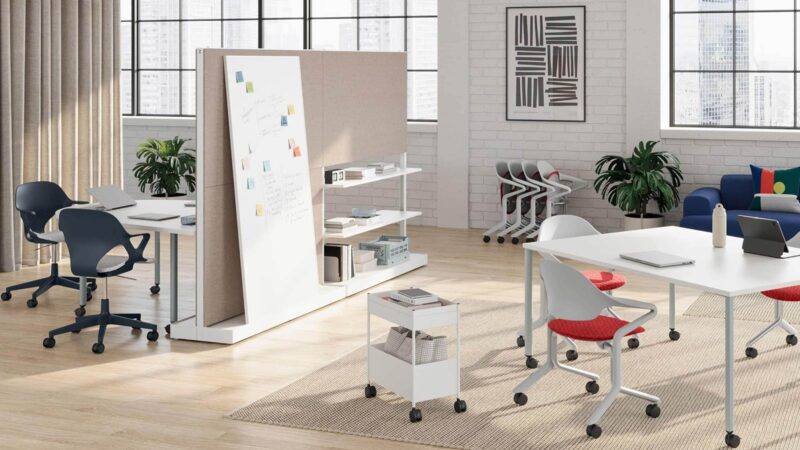 Individuals or companies seeking numerous chairs to furnish their office or meeting space will appreciate Diez's and Herman Miller's commitment to sustainability. The tubular arms, rather than solid, create less material and production waste. The chair's optional 3D Knit textile is also made from 50 percent recycled content. During production, the piece is knit the exact size of the seat, making fabric waste nonexistent.
The Fuld represents a new age in nesting chairs, designed with esthetics and sustainability as top priorities. It's available in multiple subtle yet interesting colorways, including white, olive green, tan, gray, and black. The Herman Miller Fuld Nesting Chair is available via the brand's global network of dealers in more than 100 countries.
In case you missed it, check out 'Michele Bonan: Signature Details'.