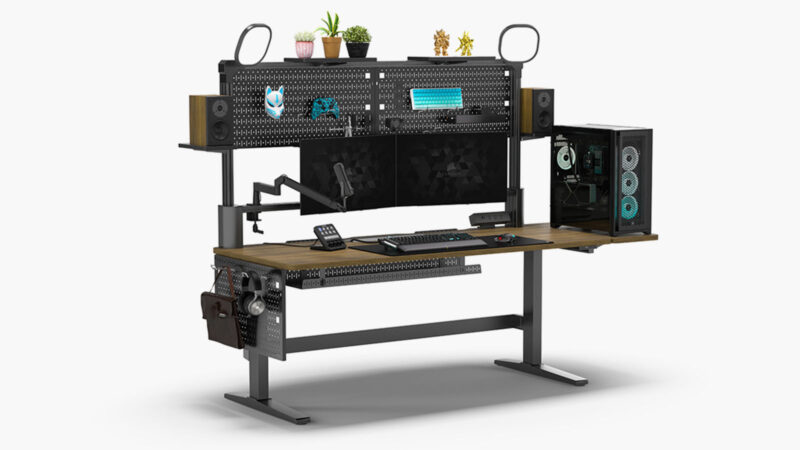 In a groundbreaking move targeting the dynamic realm of content creation, Corsair has unleashed its latest innovation, the CORSAIR PLATFORM:6 Work Station. Revealed at Gamescom 2023, this highly customizable desk is set to revolutionize the workspace experience for modern content creators.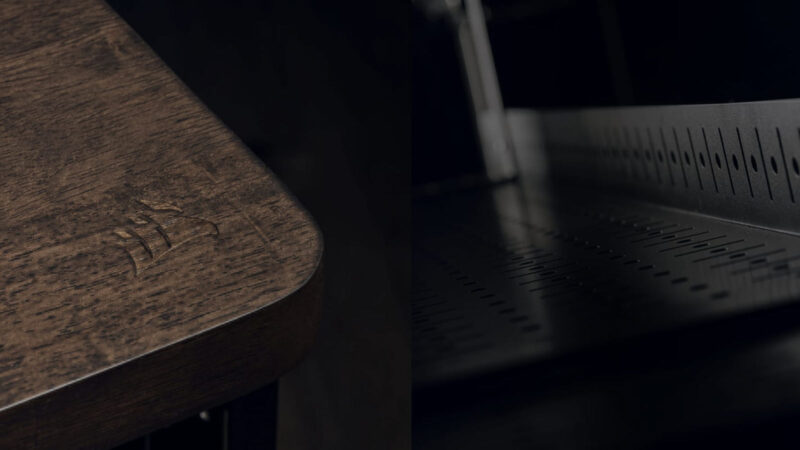 Corsair, along with its subsidiary Elgato, is known for its cutting-edge devices, including the sought-after Elgato Stream Deck, keyboards, and mice. With the introduction of the PLATFORM:6 computer desk, these pioneers in tech are empowering users to craft an ergonomic haven tailored to their exact specifications. The PLATFORM:6 offers an expansive six-foot-wide surface, ideal for elaborate streaming setups, expandable to meet evolving demands. Its surface comes in a selection of materials, from classic dark walnut to sleek black laminate.
Versatility is paramount with the modular PLATFORM:6. The desk features a motorized height adjustment, coupled with an expandable rail system for effortless mounting of accessories, from cameras to monitors and lighting. Standard attributes include dual monitor arms, an oversized RapidRoute wire management tray, and an in-desk storage cubby with USB Type-A and Type-C charging ports.
Notably, the PLATFORM:6's modular rail system boasts universal compatibility with a gamut of aftermarket attachments, ensuring an ever-adaptable setup. Opting for the adjustable height variant rewards users with dual electric motors, facilitating swift and noiseless adjustments via an LCD readout controller with memory presets.
Anticipated to launch in Q4 of 2023, the PLATFORM:6 will be available on Corsair's website and through authorized dealers. Backed by a five-year warranty, Corsair's signature customer service, and technical support, the pricing remains tantalizingly undisclosed. With the CORSAIR PLATFORM:6 Work Station, content creators can embark on a new era of personalization, functionality, and innovation in their workspace journey.
In case you missed it, check out the YOFHO Prisma 3-in-1 Desktop Space Saver.