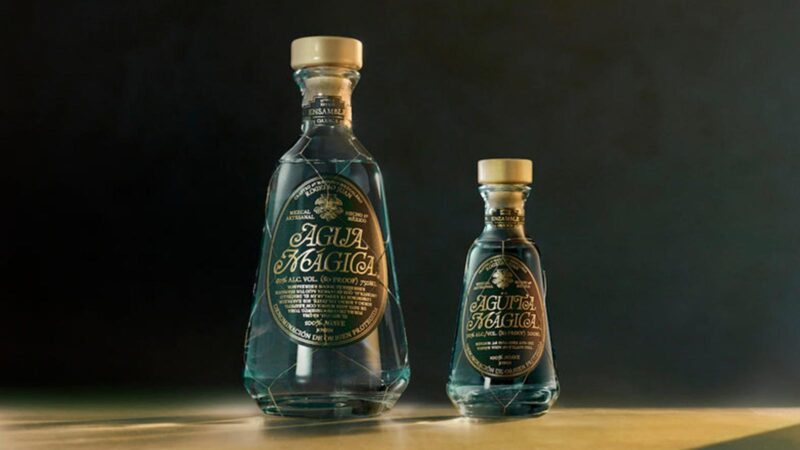 As one of the most sacred plants in Mexico's rich and vibrant culture, mezcal has laid at the heart of the region's history of distillation and repertoire of prized agave spirits. Agua Mágica Mezcal marks the continuation of this tradition with the launch of their new stippling mezcal bottle, handcrafted by the country's leading distilleries from seven and fifteen-year-old agave to deliver a unique blend.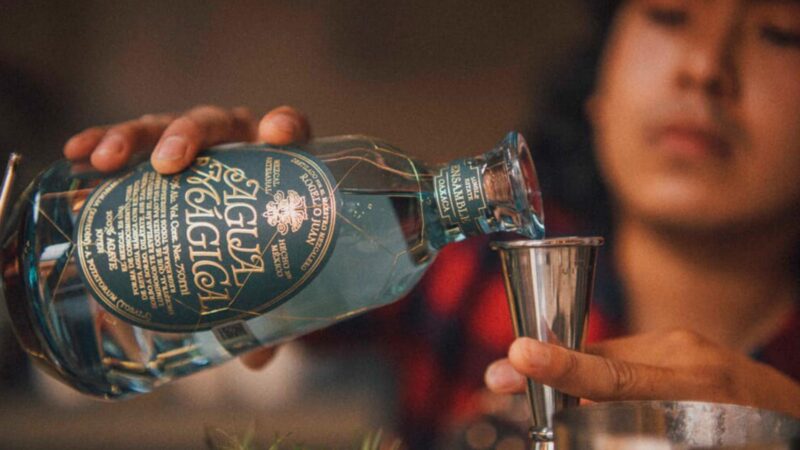 Available in a 750ml bottle at 40% ABV (80 proof), Agua Mágica offers a heady combination of scents and taste profile that showcases the finest qualities of agave spirits. Beginning with the scent of maguey, the olfactory combination is heightened with the presence of almonds and bananas, held together by subtle notes of smoke.
This mezcal carries the almonds and bananas through to the taste, blending this fruit and nut duo with accents of citrus and peaches. An additional hint of caramel, along with a touch of salty flavoring, finishes off the subtle yet complex taste profile that makes the Agua Mágica such an appealingly refined spirit.
Already the recipient of multiple prestigious awards, Agua Mágica Mezcal has been described as embodying "extraordinary taste" upon winning the Triple Gold Medal for Spirit at MicroLiquor Spirit Awards 2021. The same year, it took the bronze medal at the San Francisco World Spirits Competition, where it faced stiff competition from some of the world's leading spirit brands.
In related news, check out the Marcellin Cocktail Smoking & Infusion Kit.