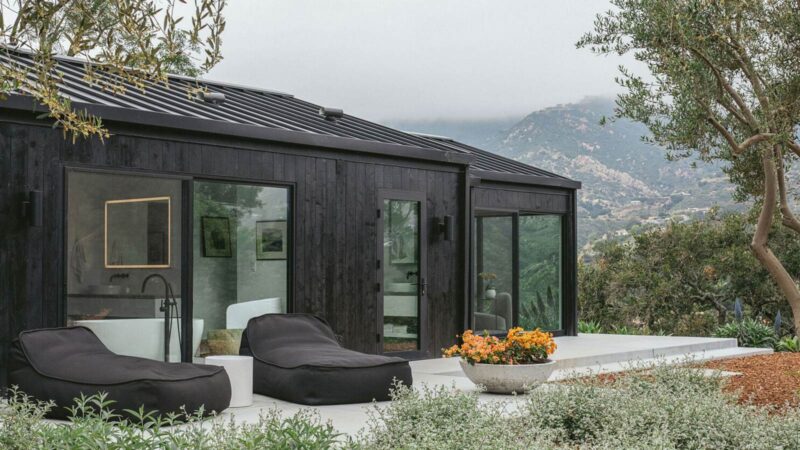 Anacapa Architecture, a design studio based in Santa Barbara, has breathed new life into a 1970s home nestled in the scenic hills of Montecito, California. The Vista Residence, once a dated and disconnected structure, has undergone a stunning transformation that marries modernity with the natural beauty of its surroundings.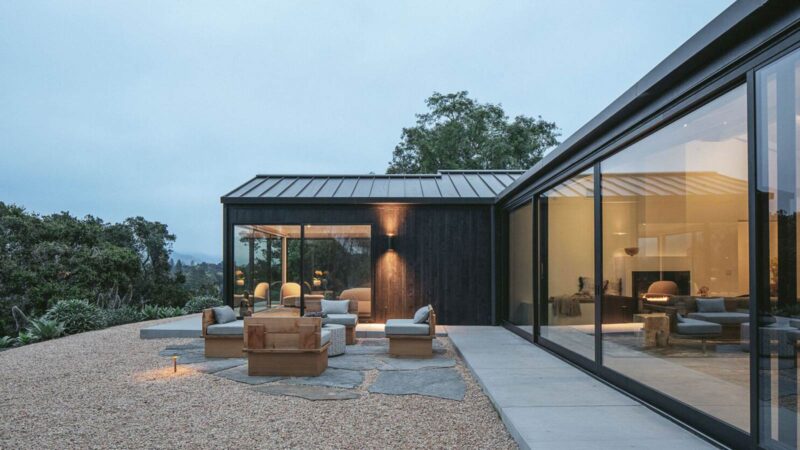 The dwelling, spanning 2,500 square feet, was in dire need of rejuvenation. Anacapa Architecture took on the challenge, collaborating closely with the homeowners, an opera singer and a talent manager, to create a space that truly embraced its environment.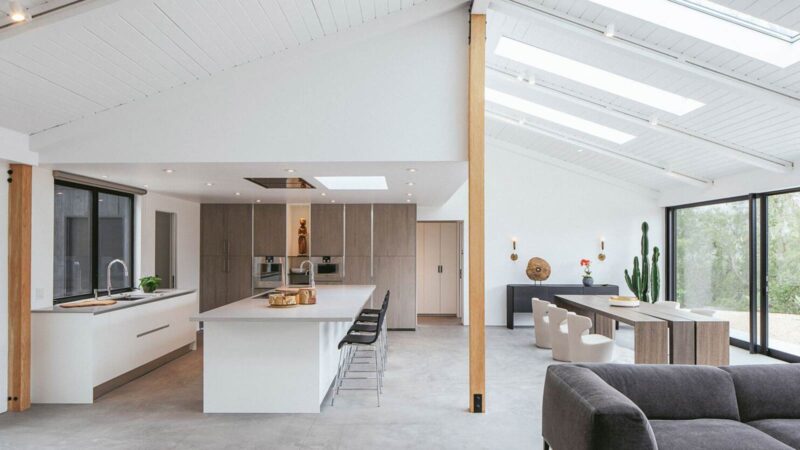 One of the most striking changes to the Vista Residence was the exterior. The outdated board-and-batten siding was replaced with charred wood using the traditional Japanese technique known as Shou Sugi Ban. This not only enhanced the aesthetics but also ensured longevity. The gabled roof and all doors and windows were revamped, with the addition of expansive glass openings on the north side, providing breathtaking views of the Santa Ynez Mountains.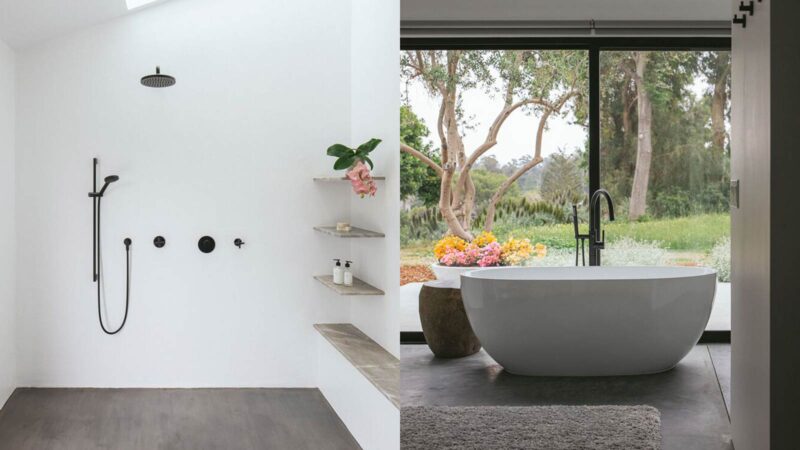 Inside the T-shaped floor plan, Anacapa Architecture aimed for a brighter and more open atmosphere. They achieved this by reconfiguring the layout, removing dropped ceilings, and relocating the fireplace to optimize the view from the entrance. The interior palette was kept minimal, emphasizing the natural surroundings.
Local studio Bailey Peace Design was enlisted to furnish the home, infusing it with comfortable and neutral decor. The project also extended to the guest house, perched above the main dwelling.
The Vista Residence by Anacapa Architecture is a testament to the transformative power of thoughtful design, bringing an outdated 1970s home into harmony with its picturesque California landscape.
In other recent architecture news, check out C House by GetAway Projects.