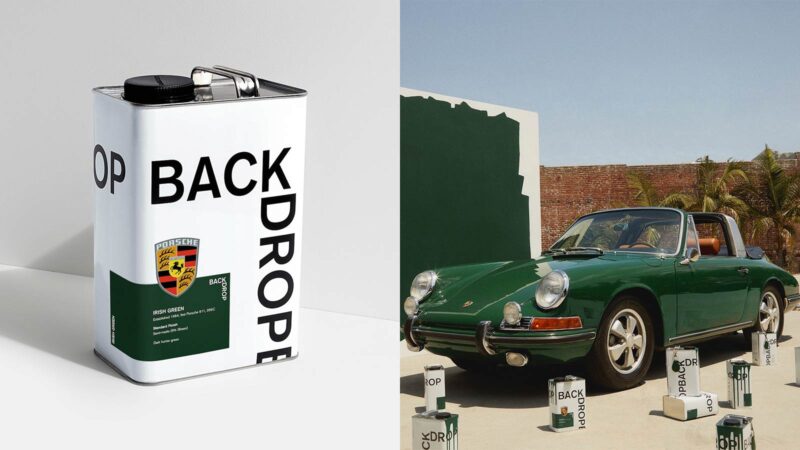 For 75 years, Porsche has stood at the forefront of innovation, design, and engineering in the automotive industry. Throughout its storied history, color has played a vital role in shaping the brand's identity and design philosophy. Now, Porsche is celebrating its 75th anniversary by introducing a special limited-edition paint palette in collaboration with Backdrop.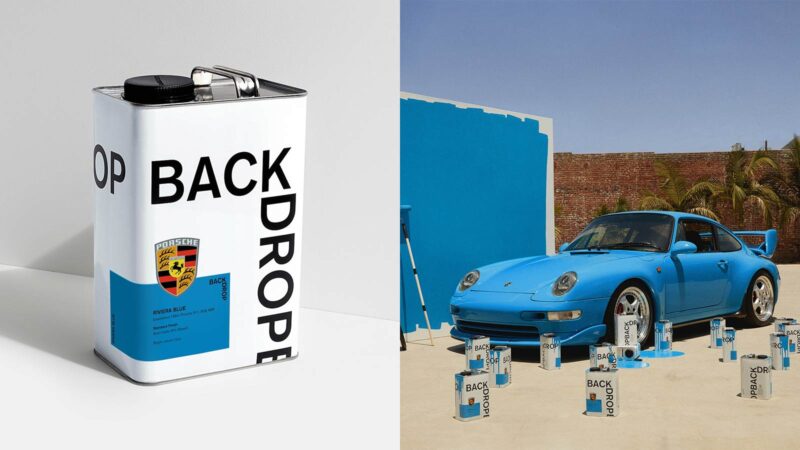 The Porsche x Backdrop 75th Anniversary Collection is a tribute to Porsche's commitment to meticulous quality, appreciation for color, and exceptional design. This premium interior water-based paint in Standard Finish offers a highly desirable low-sheen, durable semi-matte finish. With its acrylic resin formulation, it boasts maximum durability, self-priming capabilities, easy application, ultra-low odor, high pigmentation, quick drying times, and superior coverage.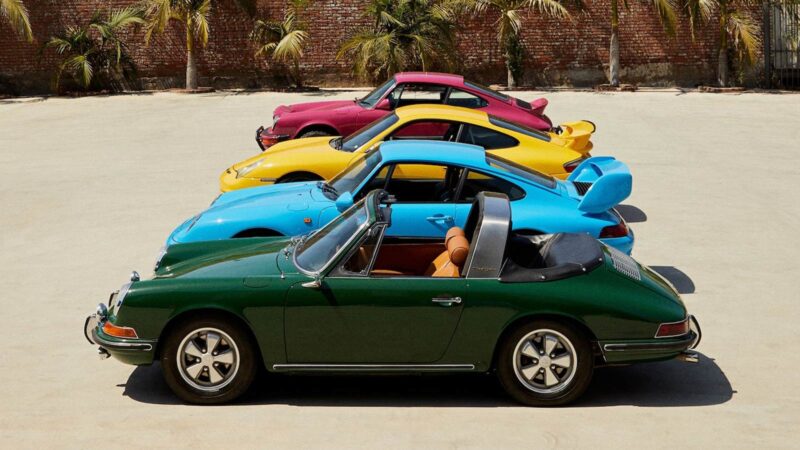 This exclusive collection features four iconic colors carefully selected from Porsche's extensive color library, each representing a significant moment in the brand's history. The colors include Irish Green, Speed Yellow, Riviera Blue, and Ruby Star, each with its own unique cultural narrative and historical significance.
Irish Green, a timeless and elegant hue, first graced the Porsche 356C in 1964 and later adorned the original 911. This color, Wolfgang Porsche's personal favorite, has remained a constant in Porsche's palette, symbolizing timeless elegance.
Ruby Star, a deep magenta red, carries a rich heritage dating back to 1991 and has been associated with models like the Porsche 911, 928, and 944. Its distinct and joyous hue has become synonymous with the Porsche brand, captivating collectors and enthusiasts alike.
Riviera Blue, an electric and audacious color developed in 1994, adds a modern touch to classic Porsche design. It embodies dynamic performance and showcases Porsche's commitment to innovation.
Speed Yellow, a vibrant hue that first appeared on the Porsche 911 in 1991, represents the fast-paced spirit of the early 1990s. Its boldness and visibility pay homage to racing history, where bright colors were used to capture the attention of spectators.
With the Porsche x Backdrop 75th Anniversary Collection, enthusiasts and homeowners can now bring these iconic car colors into their living spaces. Whether it's a Porsche model or any room in your home, these colors will infuse elegance, vibrancy, and a touch of Porsche's legendary heritage into your surroundings.