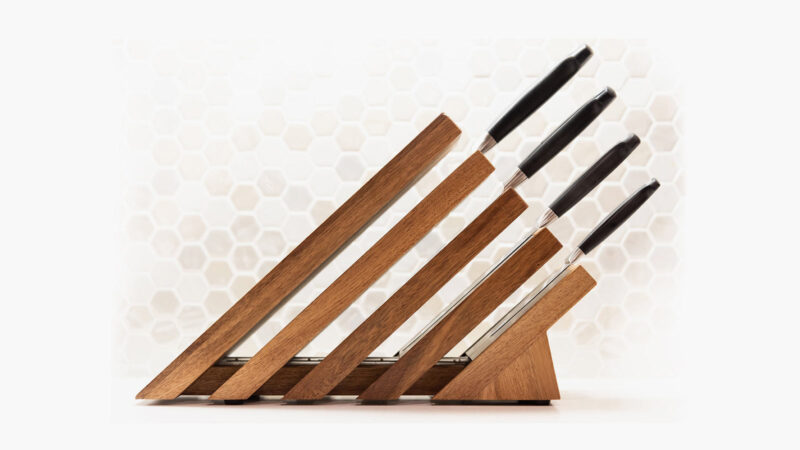 Messermeister, a renowned name in the culinary world, has launched its latest innovation in knife storage – the Messermeister Next Level Magnetic Knife Block. Designed for the modern kitchen, this knife block offers a safe and sanitary solution for storing your prized knives.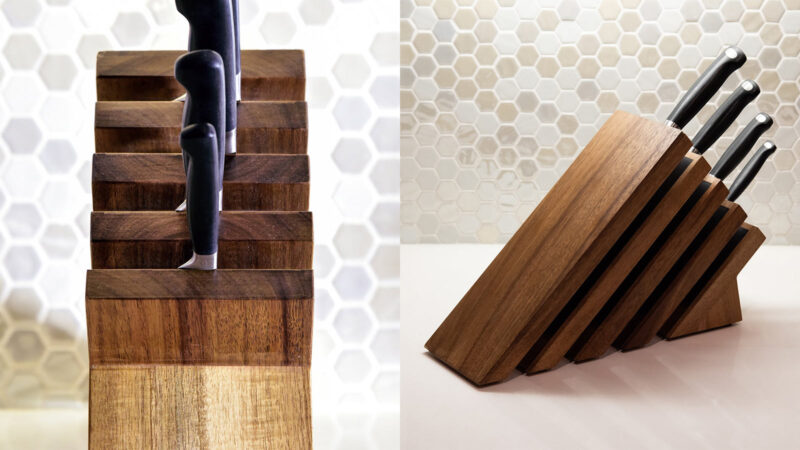 The Messermeister Next Level Magnetic Knife Block is available in two stylish options – lighted and unlighted. The lighted version features an impressive integration of Ultra-Violet (UV) LEDs that illuminate the block's interior with just a touch of a button. This five-minute illumination not only adds a touch of sophistication but also ensures every nook and cranny is visible, leaving no dark corners for bacteria to hide.
Crafted with a contemporary ventilated design, this knife block facilitates air flow, creating a dry environment that limits the growth of microorganisms. The open panels are not only easy to clean but also allow for customization, enabling you to place your knives in any configuration on the soft magnetic pads. The Acacia wood panels provide a sturdy base and can securely hold knives with blades up to 10.5 inches in length, as well as steels and scissors.
With the Messermeister Next Level Magnetic Knife Block, you can store up to 16 knives, depending on their size. Whether you have a vast collection or just the essentials, this knife block ensures every knife has a place without leaving any empty slots.
Elevate your knife storage to a whole new level with Messermeister's artful design, made with sustainably sourced natural materials. The sleek and modern aesthetic of this knife block will complement any kitchen decor, making it both functional and visually appealing. The Messermeister Next Level Magnetic Knife Block sells for $100 and also comes with integrated UV lights that operate on three standard AAA batteries (not included). The product dimensions are 12″w x 9″h x 5″d, offering a compact yet spacious storage solution for your knives.
In other tech news, see the Montblanc MTB 03 In-Ear Headphones.