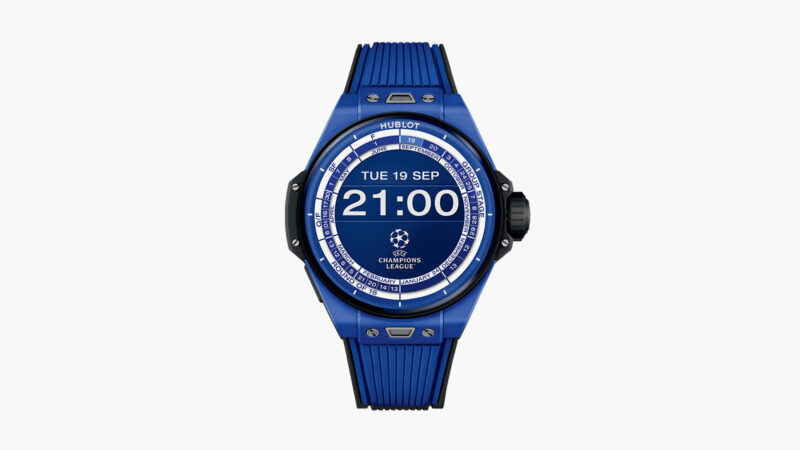 In the world of luxury watches and high-tech gadgets, Hublot has consistently stood out as a brand that embraces innovation while celebrating the passion of sports, particularly football. Their latest offering, the limited-edition Hublot BIG BANG e UEFA CHAMPIONS LEAGUE Gen3, is a testament to this commitment, and it's set to redefine the way football enthusiasts experience the UEFA Champions League.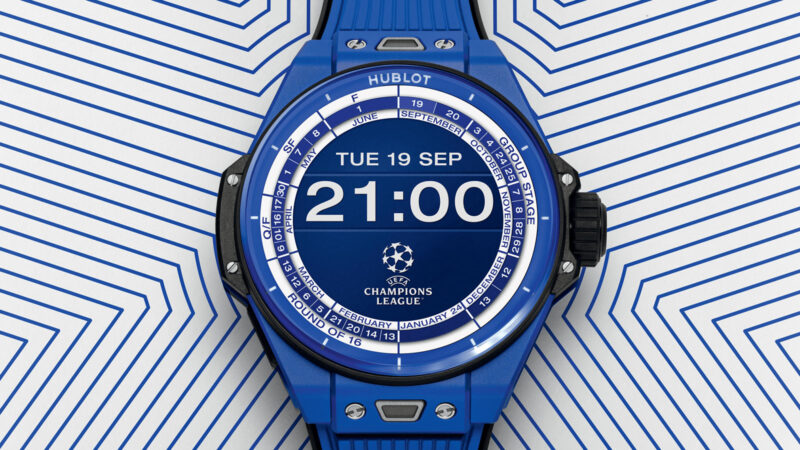 The UEFA Champions League, undoubtedly the most-watched annual sporting event globally, is now even more accessible to fans. With the Big Bang e Gen3 UEFA Champions League, you can wear your football passion on your wrist. As you switch on the watch, the UEFA Champions League logo comes to life, and you can set up the competition app to follow the action live, ensuring you're always in the loop.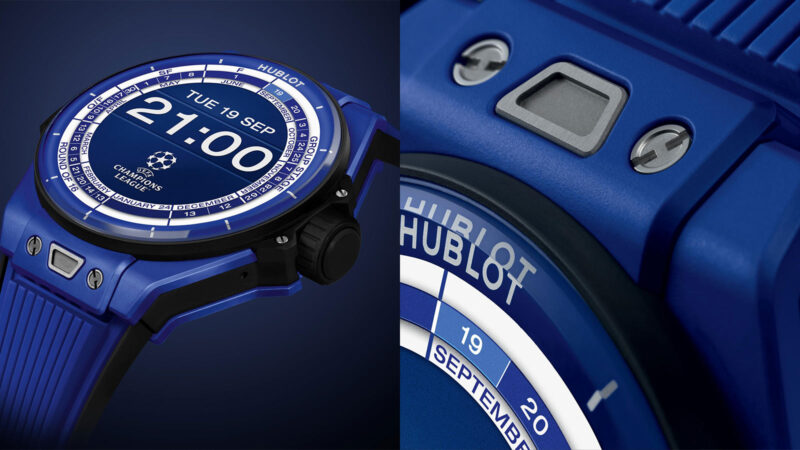 Hublot's partnership with UEFA spans eight years, with a rich history of keeping time for some of football's most memorable moments. This limited-edition release, issued in only 200 pieces, showcases the iconic UEFA Champions League blue color in Hublot's ceramic casing, marking the third generation of their connected watch technology.
The watch's large high-definition screen provides access to every moment of the match, from line-ups to goals scored, yellow and red cards, and more. The countdown to kick-off begins 15 minutes before the match starts, ensuring you're always prepared for the action.
Under the hood, the Big Bang e Gen3 is powered by a Qualcomm Snapdragon Wear 4100+ processor and features various sensors, GPS, Bluetooth, Wi-Fi, a heart rate monitor, and NFC payment connectivity. It's compatible with both Google Android and Apple iOS, water-resistant up to 3 ATM, and boasts an all-day battery life with a quick two-hour charge.
For football aficionados who crave both style and technology, the Hublot BIG BANG e UEFA CHAMPIONS LEAGUE Gen3 is the ultimate accessory. Priced at $5,900, it's a limited-edition masterpiece that ensures you're always in sync with the beautiful game, no matter where you are. Don't miss the opportunity to own a piece of this footballing legacy.
For more horological news, see the RADO True Square Thinline Les Couleurs Le Corbusier.