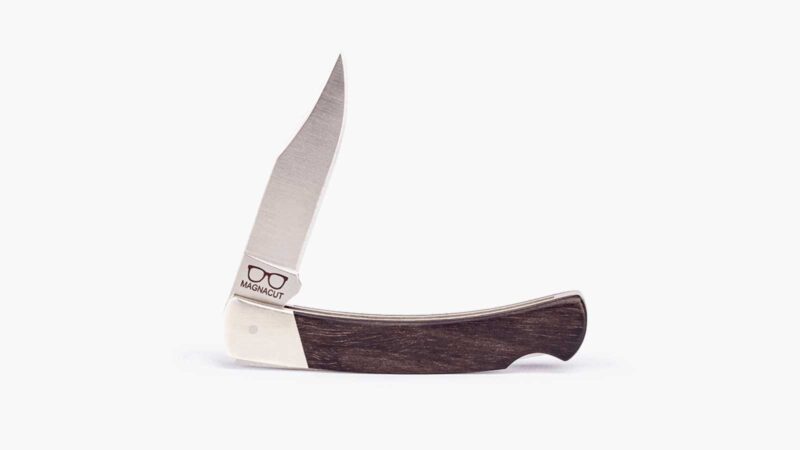 Some of the most reputable companies producing hunting and bushcraft knives and accessories are smaller, family-run enterprises. Buck Knives is one such company — a fourth-generation family-owned business that uses a state-of-the-art facility and world-class manufacturing techniques.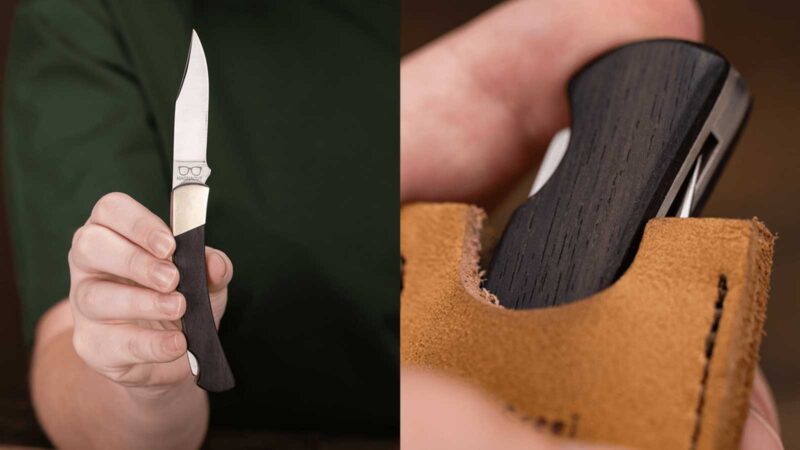 The latest addition to their range of knives, the 501 "Larrin" knife, strengthens their reputation, with exceptional build quality that incorporates high-end MagnaCut Steel. Inspired by the 501 Squire knife, the Larrin takes things up a notch with the MagnaCut Steel blade for improved corrosion resistance and optimal toughness. It features a clip blade and long pull nail notch, with a genuine ivory handle and leather clip slip pocket sheath.
Limited to only 800 knives, it's fully heat treated for quality performance tests and constructed via a handmade workmanship process. With a 2 3/4″ blade length and weighing just 2.4 oz, the Larrin knife is ideal for discreet outdoor activities and bush crafting while retaining the classical styling of Buck Knives' previous models.
Billed as a smaller gentleman's knife, it's a great addition to the company's established 501 range of knives with impressive modern refinements. Sporting a new blade shape in combination with the MagnaCut Steel, it represents an evolution from the 119 Special knife and Sprint Ops knife, with simpler retraction of the nickel silver handle and storage in the pocket sheath.
In case you missed it, check out the Pill Multitool.