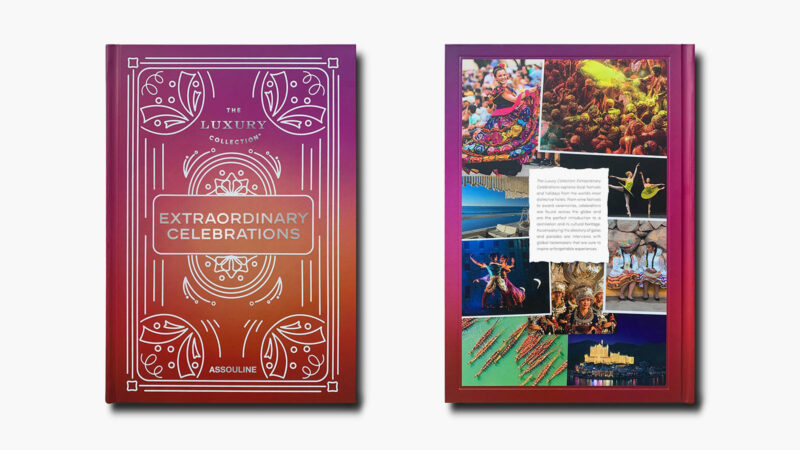 Assouline's latest addition to The Luxury Collection series, titled Extraordinary Celebrations, takes readers on a captivating journey through the world's most unique hotels and their local festivities. From wine festivals to religious processions, this volume delves into the heart of various celebrations, allowing readers to immerse themselves in the cultural heritage of each destination.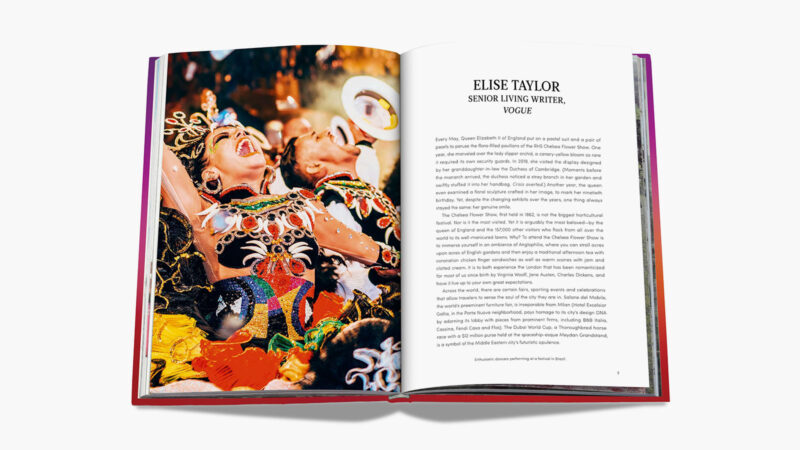 With the assistance of the knowledgeable concierge at Al Maha in Dubai, readers can experience the exhilaration of a royal horse race. For those drawn to historic religious traditions, Tambo del Inka in Peru provides a front-row seat to an extraordinary religious procession. And if you're a food enthusiast, The Nines offers the perfect home base for indulging in Feast Portland, a four-day all-you-can-eat festival.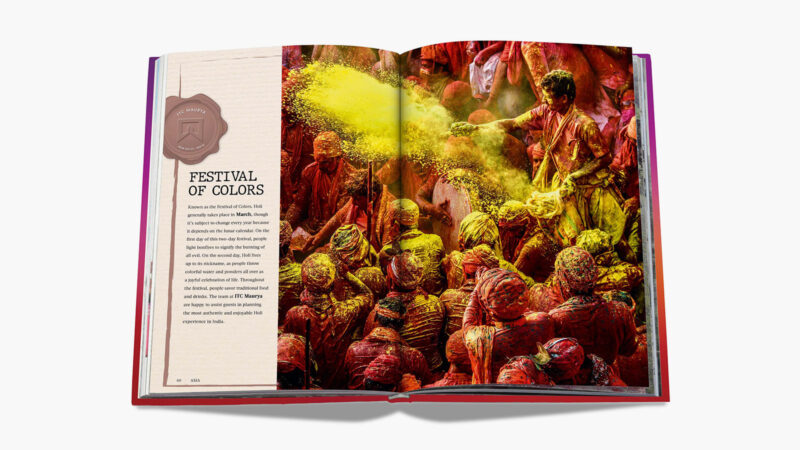 This book of galas, holidays, and parades is complemented by captivating interviews with global tastemakers who share their insights into the world of travel. These conversations promise to inspire unforgettable and transformative experiences, igniting a sense of wanderlust in even the most seasoned globetrotter.
The Luxury Collection, consisting of over 115 of the world's most exceptional hotels and resorts, showcases properties that boast remarkable architecture, art, furnishings, and immersive experiences. Each location exudes a distinct character deeply rooted in its surroundings. These extraordinary celebrations offer readers an intimate glimpse into the local culture and the soul of each destination.
Featuring over 200 illustrations across 184 pages, Extraordinary Celebrations is presented in a matte laminated hardcover, providing a tactile and visually stunning reading experience. Written by Elise Taylor, senior living writer for Vogue, and a contributor to renowned publications such as The New York Times and Vanity Fair, this volume is a must-have for any travel enthusiast seeking unparalleled insights. Priced at $60, it is a valuable addition to any coffee table or bookshelf.
For another recent publication from Assouline, see 'Bauhaus Style'.