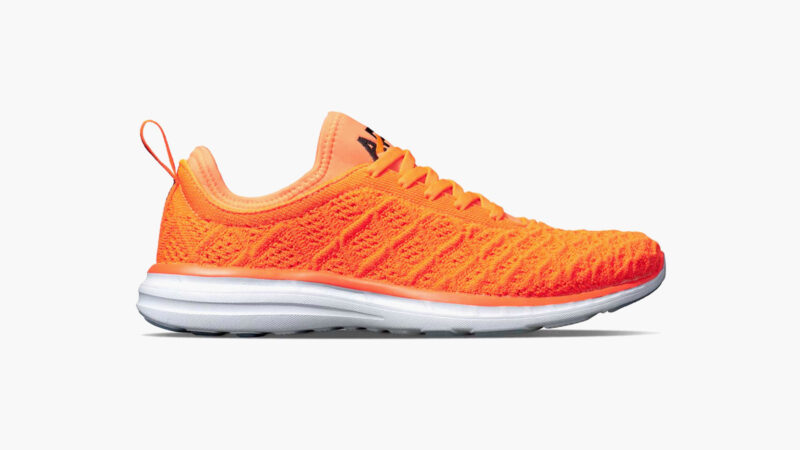 APL (Athletic Propulsion Labs) is back with an exciting new offering for men who prioritize both innovation and style in their footwear. Introducing the APL Magma + Molten Capsule Collection, featuring two cutting-edge models: the Men's TechLoom Phantom and the Men's TechLoom Tracer.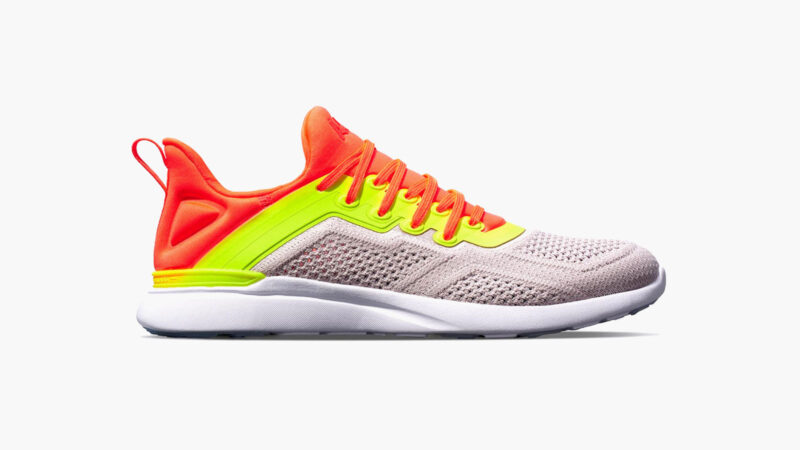 Let's start with the bestselling TechLoom Phantom, a running shoe that seamlessly blends fashion and athletics. Its iconic patented upper showcases a strikingly intricate grid pattern that not only moves with your feet but also delivers a comfortable, sock-like fit. The 4-way stretch upper ensures optimal comfort, while the 3D grid pattern offers targeted support. With a neoprene tongue and integrated collar, this sleek low-cut silhouette guarantees an exceptional fit and all-day comfort. The proprietary APL Propelium® midsole/outsole provides cushioning for extreme comfort and a clean aesthetic. With a weight of just 7.3 ounces and an 8mm drop, the TechLoom Phantom is designed to optimize your running performance.
Next up is the TechLoom Tracer, APL's latest training shoe. Crafted with performance in mind, this low-top training shoe combines familiar materials from the APL product line with modern, performance-driven updates. The molded Lycra collar and tongue ensure comfort around the ankle, while the non-stretch Techloom forefoot keeps your foot secure and stable during workouts. The newly developed lacing system prevents lace loosening, allowing you to perform at your best. The Propelium® midsole provides low-profile cushioning and rebound, while the durable rubber outsole with a forefoot crash pad ensures longevity. With an 8mm drop and a weight of 7.1 ounces, the TechLoom Tracer offers a natural position for efficient running.
Both the TechLoom Phantom and the TechLoom Tracer are part of APL's commitment to sustainability, being 100% vegan and made without any animal products. Elevate your athletic style with the APL Magma + Molten Capsule Collection. The TechLoom Phantom is priced at $185, while the TechLoom Tracer is priced at $250. Embrace innovation, comfort, and performance with APL's latest offerings.
For more from APL, check out the APL Big Logo TechLoom Slides.