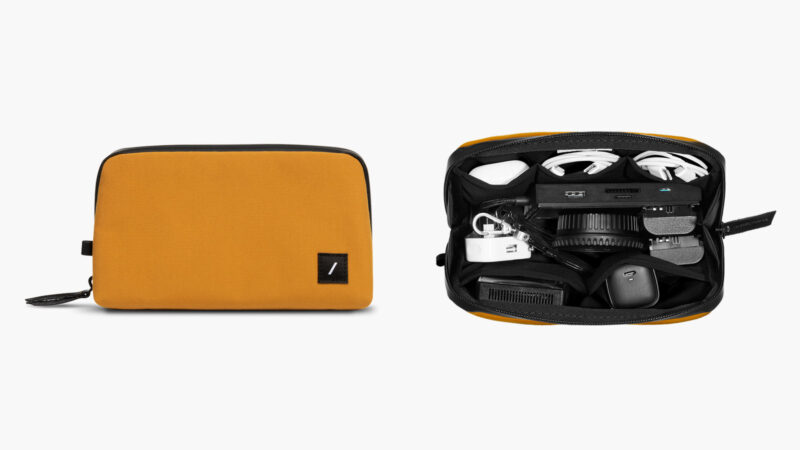 Native Union has just released The W.F.A Range, a collection of sleek and eco-conscious accessories designed to elevate your hybrid work experience. With a perfect blend of contemporary style and functional attributes, this range offers convenience and productivity, regardless of your location. What's more, each item in the collection is made from 100% recycled canvas created from plastic bottles, making it a sustainable choice.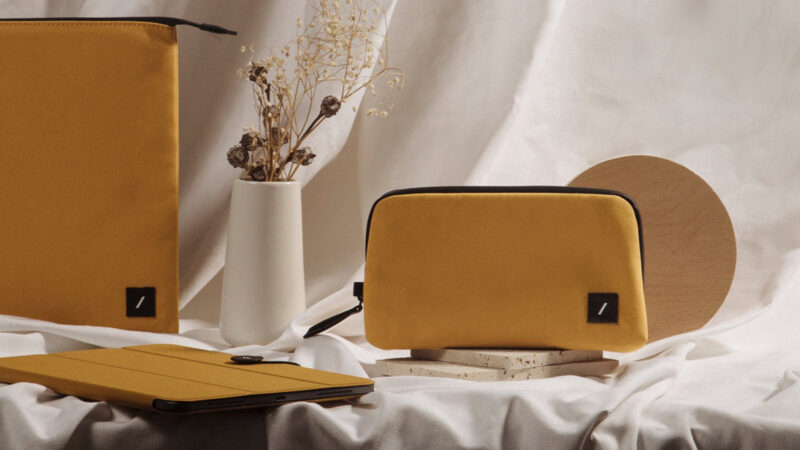 One standout product in the range is the W.F.A Tech Organizer. This lightweight accessory organizer is designed to keep your tech essentials tangle-free and easily accessible. With flexible pockets, it provides a storage solution for all your accessories while on the go. Crafted from 100% recycled polyester (rPET) coated with a water-repellent finish, this organizer combines style, practicality, and eco-consciousness.
Another notable item is the W.F.A Sleeve for MacBook, available in sizes for 14-inch, 13-inch, and 16-inch models. This minimalist sleeve offers dependable protection for your MacBook with its form-fitting design. The hard-wearing textile exterior and recycled padded interior provide 360-degree protection while adding a touch of understated style to your everyday carry.
Completing the collection is the W.F.A Folio for iPad Pro (11″) and iPad Air (4th, 5th Gen). These foldable stand-and-cover designs offer premium protection for your iPad, allowing you to elevate it at ergonomic angles for typing, sketching, and hands-free viewing. The button-and-string design securely holds your Apple Pencil and ensures it remains charged. The magnetic cover automatically wakes your iPad when opened and puts it to sleep when closed, adding convenience to your daily routine.
With prices starting at $40, the Native Union W.F.A Range provides an opportunity to enhance your work setup with eco-conscious and stylish accessories. Embrace the blend of functionality, sustainability, and contemporary design for an elevated hybrid work experience.
For more from Native Union, check out its Summer Carry Essentials.