Waterfield Designs has unveiled its latest offering for the modern traveler: the Magnetic Passport Wallet. This innovative product combines functionality, style, and durability to meet the needs of globetrotters everywhere.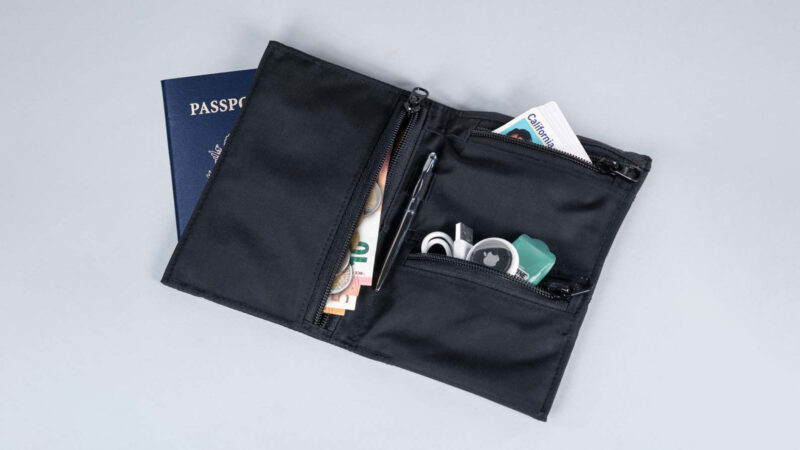 The Magnetic Passport Wallet is designed to streamline your travel experience. With its magnetic clasps, it securely holds together all your travel documents, preventing any mishaps or losses along the way. The zippered pockets provide ample space for your passport, bills, coins, and even an AirTag to keep track of your belongings. Additionally, a mini pen is included, ensuring you're always prepared.
Crafted locally in San Francisco by Waterfield Designs' skilled sewing team, the Magnetic Passport Wallet is made from custom-made technical material. This material not only adds structure to the wallet but also provides anti-wrinkle and water-resistant properties, ensuring it maintains its sleek appearance even after long journeys. The wallet also features full-grain leather accents, adding a touch of luxury to its design.
Despite its compact size, the Magnetic Passport Wallet offers ample storage space while maintaining a slim profile. It easily fits into bigger bags, backpacks, or briefcases, making it an ideal travel companion. Available in five stylish leather colorways, this wallet is both sturdy and long-lasting, providing reliable protection for your travel essentials.
With its blend of practicality and style, the Waterfield Designs Magnetic Passport Wallet is a must-have accessory for the modern traveler. Priced at $119, it's an investment in convenience, organization, and peace of mind. Visit Waterfield Designs' website for more details and to purchase this travel essential.
For more from WaterField Designs, check out the WaterField Designs Folio Laptop Sleeve.