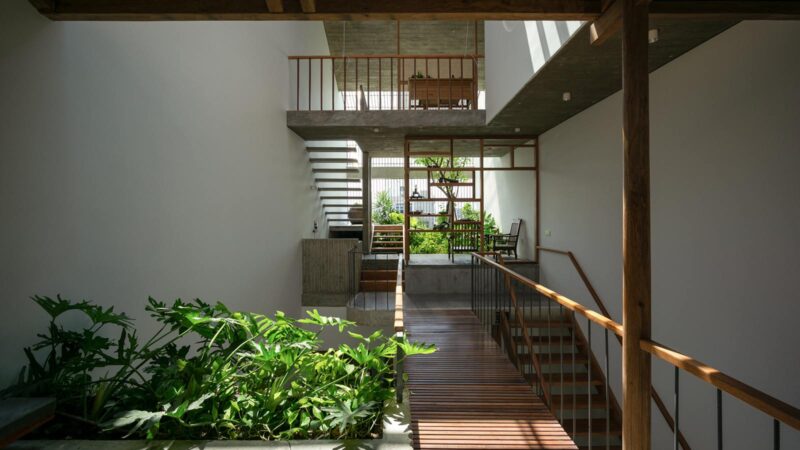 In the heart of the newly-developed suburban expanse of Danang city lies a breathtaking gem – The HIÊN House. This architectural marvel, crafted by Winhouse Architecture, is not just a home; it's a testament to the unbreakable bonds of a 3-generation family who have embraced their traditional woodworking heritage.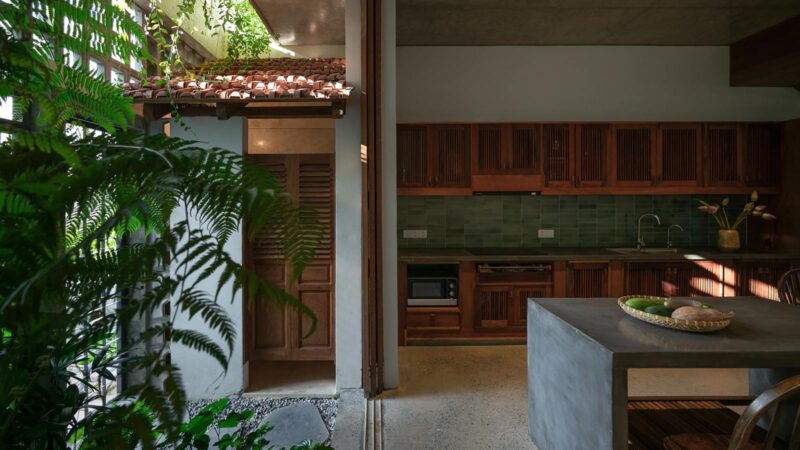 Nestled amidst the serene beauty of the Han River, The HIÊN House is more than just a dwelling; it's a sanctuary where generations come together to celebrate life's cozy moments. Rooted in a deep-seated woodworking tradition passed down through the ages, the family's choice of wood as the primary material is not just a nod to nostalgia but a sustainable practice that bridges comfort with craftsmanship.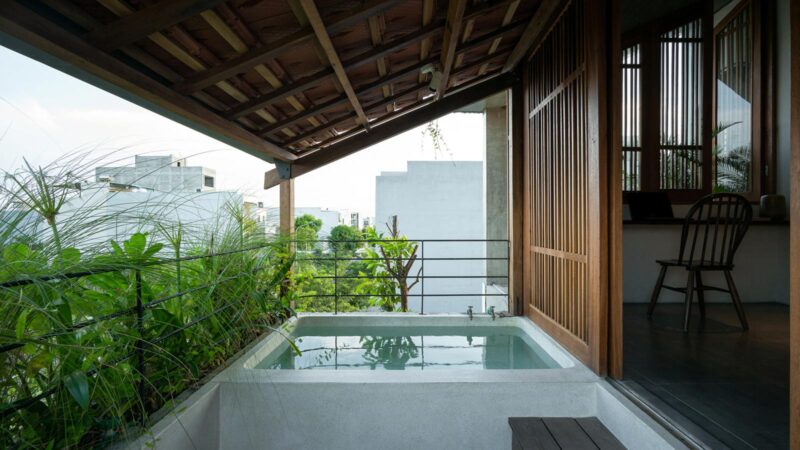 Respecting their roots, the design team has ingeniously fused rural architectural elements with the urban landscape. "Hiên," meaning a covered veranda in Vietnamese, aptly captures the essence of the design. This veranda acts as a bridge between the indoor and outdoor spaces, allowing the family to relish the tropical Central Vietnamese climate while preserving their familiar rural lifestyle.
Green spaces are seamlessly woven into the living areas, forging an unbreakable bond between humans and nature. Fragrant herbs not only deter pests but also offer a seamless connection between daily activities and the environment. The integration of a vegetable garden ensures a steady supply of fresh produce, enhancing both the landscape and the family's culinary experiences.
At its core, The HIÊN House showcases the family's dedication to their traditional craft. Salvaged wood, naturally weathered and free from chemical coatings, forms the very fabric of the home. This conscious use of local materials and labor underscores its commitment to sustainability and economic efficiency.
The HIÊN House isn't just a dwelling; it's an embodiment of familial love, passion, and tradition. By seamlessly blending modernity with heritage and nature, this architectural marvel resonates with the spirit of Danang City, leaving an indelible mark on its ever-evolving urban tapestry.
In other architecture news, see the La Clairiere Residence by Studio PHH Architects.