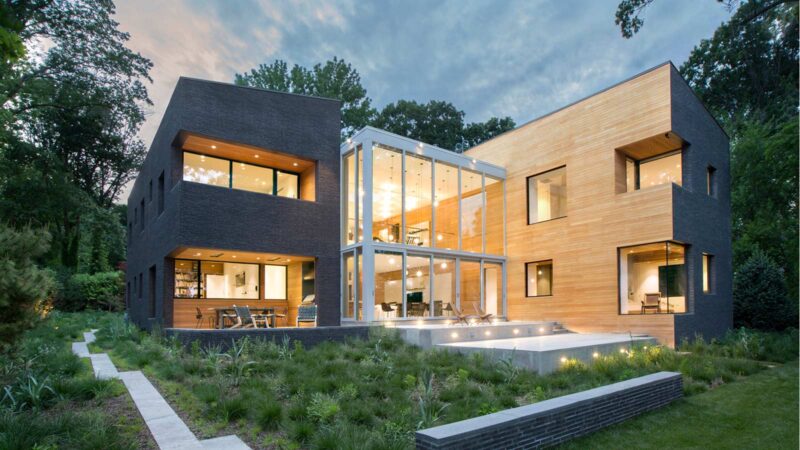 Brooklyn-based architecture firm Studio PHH has unveiled its latest masterpiece, La Clairiere Residence, a stunning waterfront property nestled in Princeton, New Jersey. The name "La Clairière," which translates to "The Glade" in French, aptly captures the essence of this architectural marvel.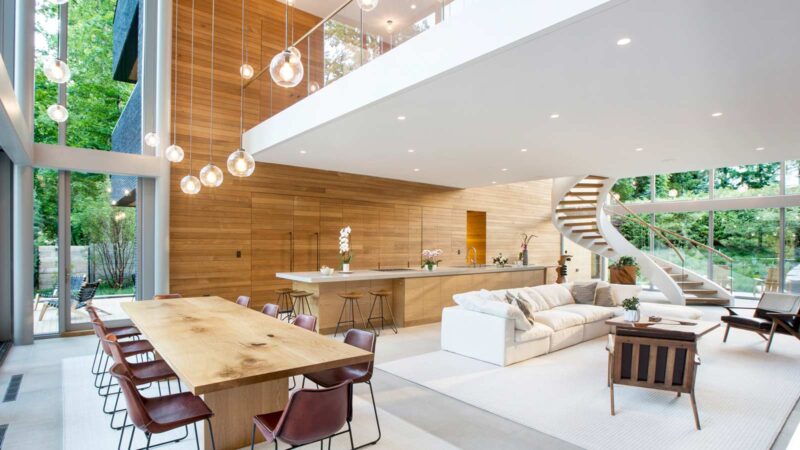 Completed in 2021, La Clairiere spans an impressive 7,800 square feet and was designed as a full-time residence for a couple that frequently entertains visiting family. The standout feature of this residence is the dramatic atrium that connects two distinct volumes, providing breathtaking woodland views through full-height glass walls.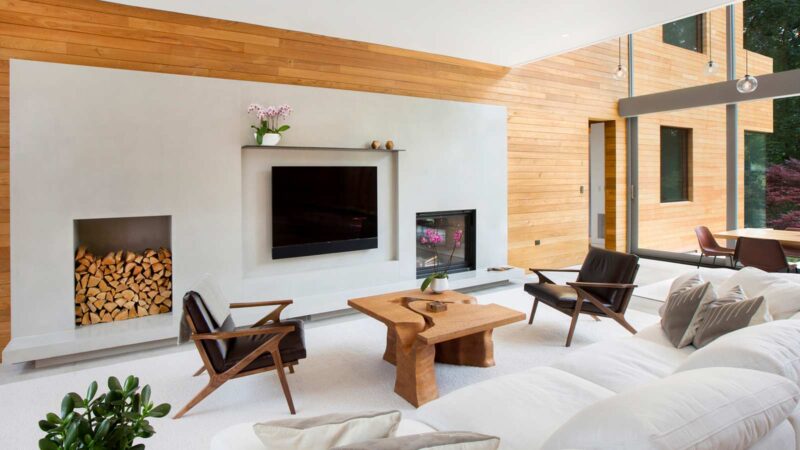 Founder of Studio PHH, Pierre-Henri Hoppenot, describes the central space as a light-filled 'void' that seamlessly merges indoor and outdoor living. This double-height area houses the main living spaces, including the kitchen, dining room, and a mezzanine, all bathed in natural light that flows through large window walls on both ends. The clever use of salvaged teak boards from Myanmar lends a sustainable touch to the space, while solar panels on the roof generate surplus electricity returned to the grid.
The upper level, accessible via a stunning spiral staircase, features skylights that flood the area with even more natural light. Here, you'll find the bedrooms, a home office, and a media room. These private spaces, characterized by dark brick volumes sunken into the landscape, create a serene and sheltered atmosphere.
La Clairiere Residence stands as a testament to the seamless integration of architecture and nature. With its sustainable features and masterful design, it sets a new standard for contemporary living in harmony with the environment.
In other architecture news, check out Costa Rica's Suitree Experience Hotel.