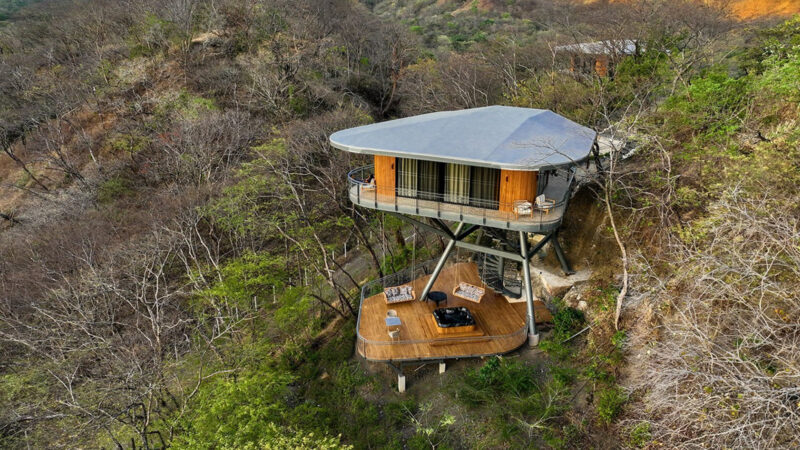 Nestled within Costa Rica's picturesque district of Sardinal, the Suitree Experience Hotel stands as an extraordinary testament to harmonious architecture with nature. Designed by the acclaimed local firm Studio Saxe, this unique hotel offers an unparalleled experience for nature enthusiasts seeking a blend of luxury and sustainability.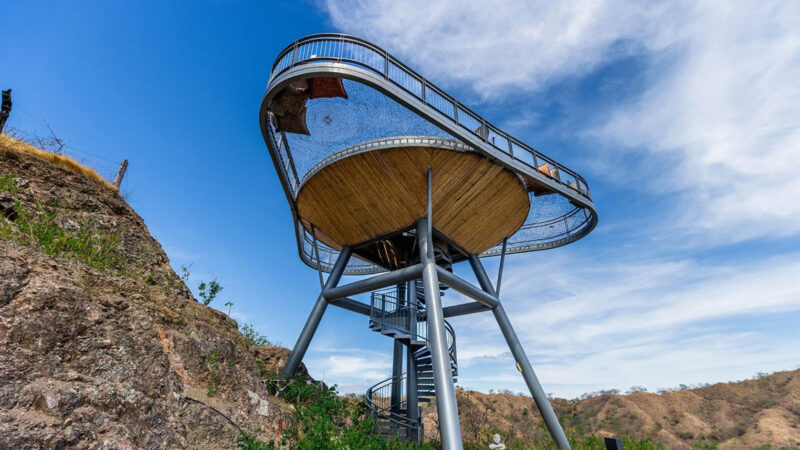 Perched on a 6-acre property, Studio Saxe has ingeniously crafted a series of "tree-inspired pods" that elegantly coexist with the surrounding ecosystem, minimizing environmental impact. Elevated up to nine meters above the ground, these teak and steel pods provide guests with breathtaking views of the lush jungle canopy, creating a seamless connection with nature.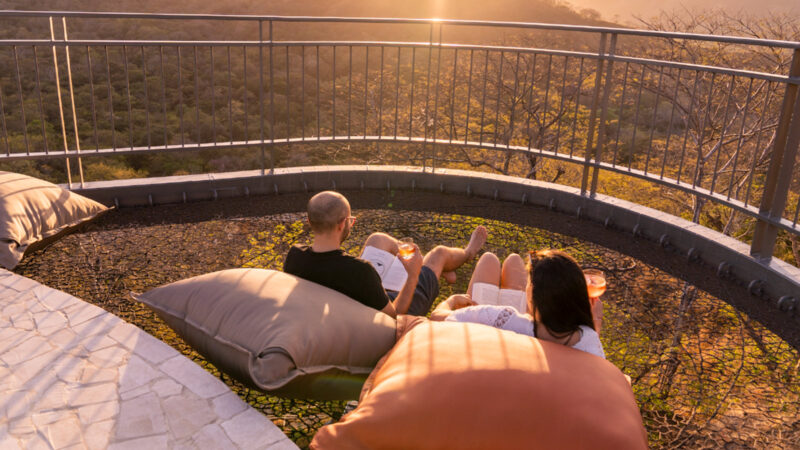 Studio Saxe's philosophy of "floating architecture" comes to life through innovative design, ensuring that the hotel structures seamlessly blend into the landscape rather than overpowering it. This philosophy is evident in every aspect of the hotel, right down to the ground-level villa with level access.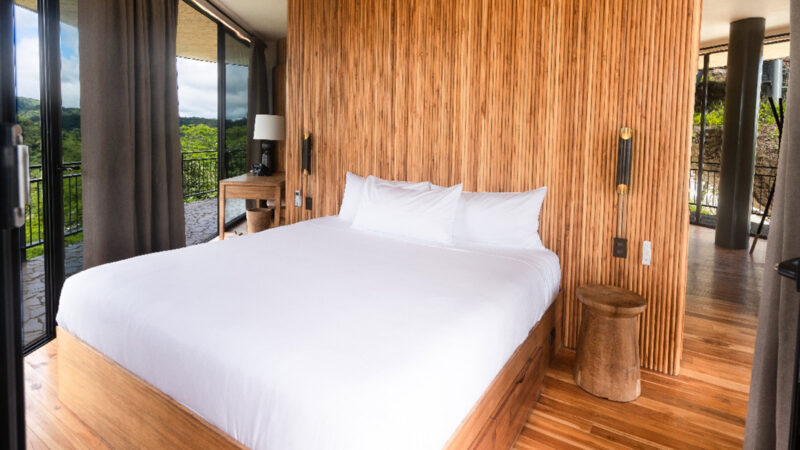 The hotel comprises five identical pods, each boasting 108 square meters of space, including a balcony that encircles the enclosure. With faceted roofs featuring rounded edges and deep overhangs, the pods exude both elegance and functionality.
Not only are these pods environmentally friendly, but they also offer a comfortable retreat for guests. Inside each pod, a central spiral staircase leads to well-appointed guest rooms, complete with king beds, twin beds, a bathroom, and a desk. Running water and electricity, discreetly routed through metal columns, cater to modern needs while keeping the focus on the mesmerizing views. Studio Saxe has truly thought of everything, ensuring that the hotel is equipped to harvest water sustainably, all while preserving every tree on-site during the construction process.
In other architecture news, see Oásis Ventú House By Bezerra Panobianco.