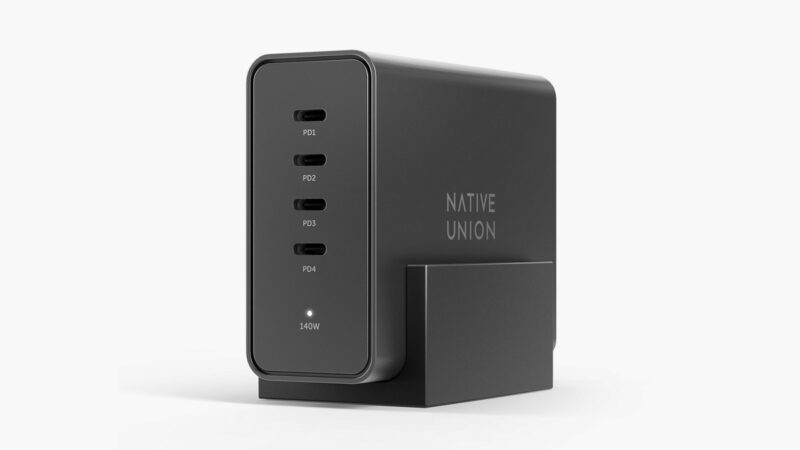 The Native Union Fast Desktop Charger PD 140W is the ultimate USB PD 3.1 multi-device desktop charger that is set to revolutionize your charging experience. Native Union, known for its innovative and stylish tech accessories, has once again delivered a game-changing product that will make your life easier and more efficient.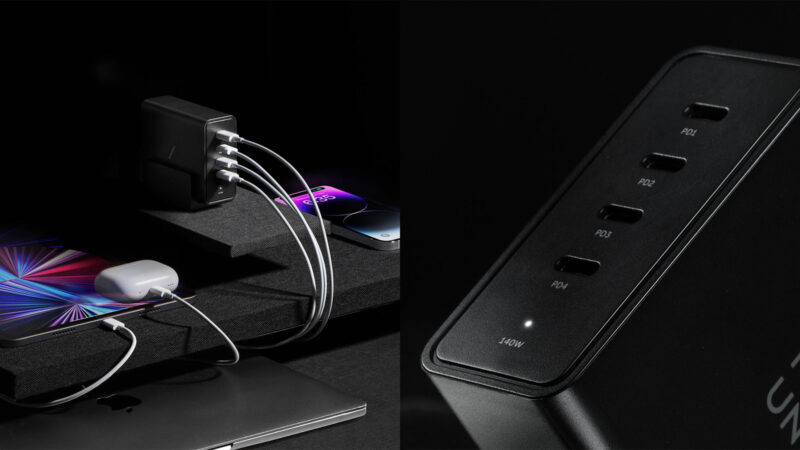 This advanced charger is designed to save you time and fast-charge up to four devices simultaneously. With its 140W GaN technology, you can power your laptop, tablet, phone, and other power-hungry devices all at once. No more picking favorites or waiting for one device to charge before moving on to the next.
Thanks to dynamic power allocation, the Native Union Fast Desktop Charger optimizes power distribution between devices, ensuring each device gets the charging speed it needs. Additionally, the PD-enabled USB-C port supports full-speed charging for your MacBook Pro and can power your iPhone up to 50% in under 30 minutes.
But it's not just about performance; this charger is also eco-friendly. The housing is made from 90% post-consumer recycled plastic, making it a responsible choice for those who care about the environment.
With a refined braided power cord and an aluminum desk stand to keep your charger in place, the Native Union Fast Desktop Charger combines functionality with style. The weighted aluminum stand provides stability and complements the sleek design of your laptop, tablet, monitor, and desk setup.
Upgrade your charging game and streamline your desk with the Native Union Fast Desktop Charger PD 140W. It's the perfect companion for anyone seeking the most advanced and versatile charging solution. Get yours today for $130.00 and experience the power of USB PD 3.1 technology.
For more from Native Union, see the W.F.A Range.